It's February and Cologne is already in a state of emergency – you guessed right, it's the season of carnival! While in the past I used to escape the city during these days, I decided to get right into it this year. The theme of our carnival party at work certainly also tipped the scales for me: the dizzling and roaring '20s. When else will you ever get the chance to dress like your favorite TV characters from Downton Abbey? (And I'm a huge fan, believe me!)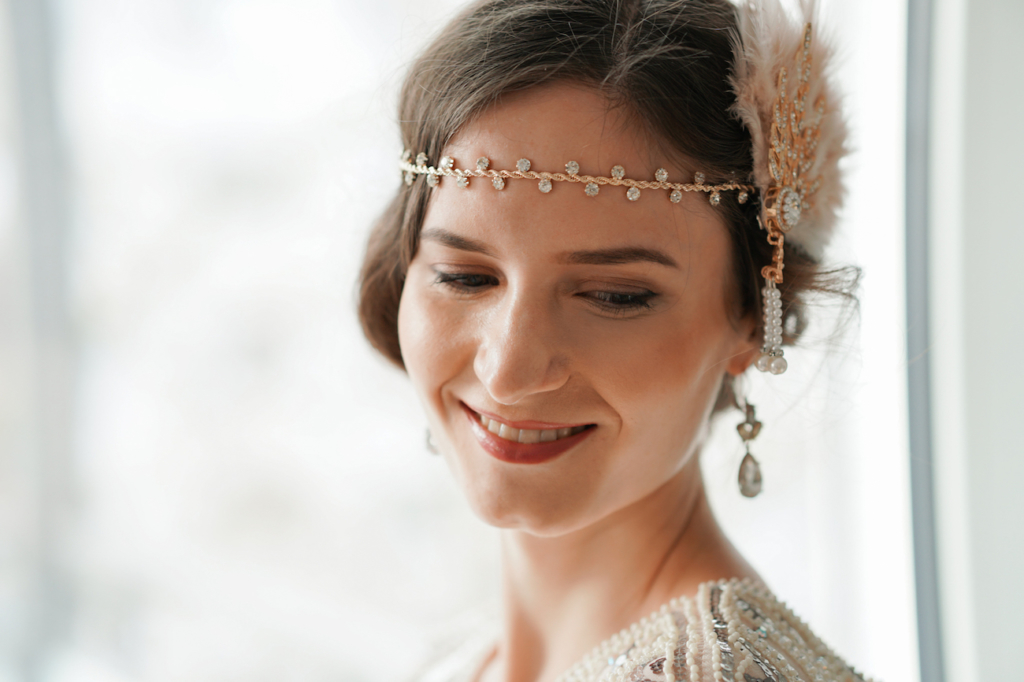 Hear those '20s Roar

I think every decade has its extraordinary facets, but some decades are characterized by more remarkable milestones and breakthroughs than others. This is certainly the case with the 1920s – a decade, that continues to capture our imagination even 100 years later. 

The roaring '20s were a period marked through economic prosperity after World War I, social and cultural dynamism, as well as Jazz and Art Deco. A lot of developments and innovations shaped the following years and decades persistently: the large-scale production of automobiles, the use of telephones, radios and movies as well as the installation of electrical appliances. Lastly and importantly, women won the right to vote in many democratic states. Quite an exciting and vibrant decade, right?

Achieving the Gatsby style

Anyone who has seen an episode of one of my most loved TV shows Downton Abbey has also witnessed the changes clothing styles went through from the early 1900s through the 1920s. The most popular style people think about when confronted with the '20s (e. g. through The Great Gatsby), is the flapper style: short, loose fitting dresses and big, fancy (hair) accessories and hair bands. Many women also wore their hair short and bobbed, just like Lady Mary did during the serie's run.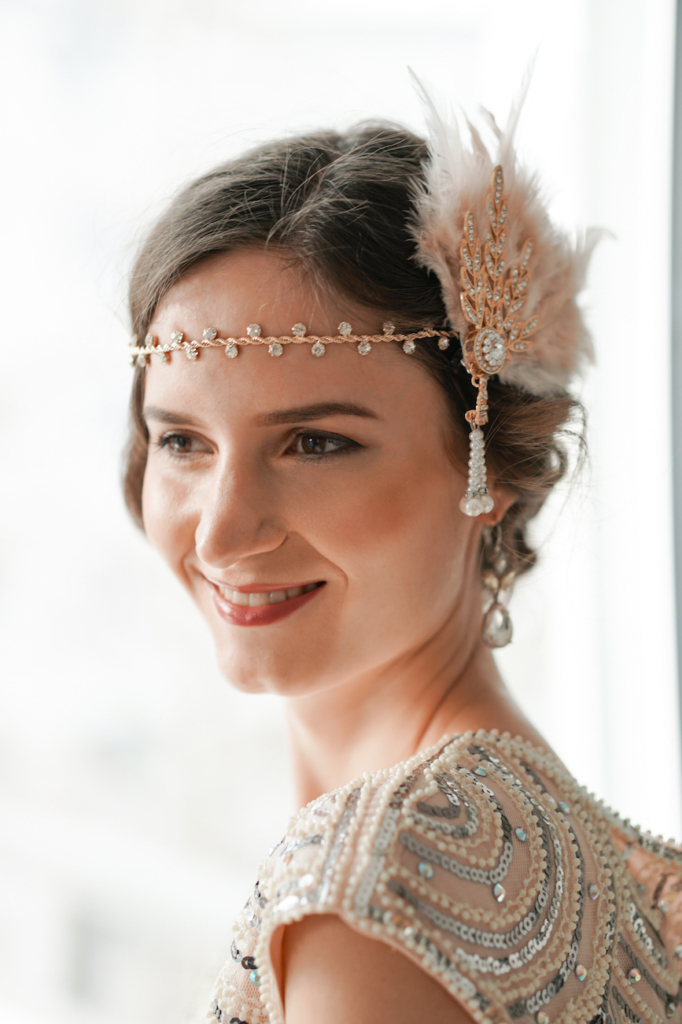 For my carnival costume, I chose a light flapper style dress with a striking, geometric pattern, following the Art Deco influence that has been characteristic for the decade. With its fringes and countless sequins it's definitely a more fancy dress like we've seen numerous ones in the Great Gatsby, but hey – why understate? After all, it's carnival, right? And it's actually quite fun feeling a little bit over the top at least once a year. 

I've completed the look with a sparkling headband and a beautiful hair accessory with feather and pearl details. True to the '20s motto 'more is more', I also couldn't resist pairing it with some extra long gloves and some additional golden accessories. Funny story: The ring I'm wearing in the pictures was one of the first items I've ever purchased at Asos many years ago. I've actually almost never worn it, but it makes me happy it finally found another purpose.

Bringing my hair to a '20s style was a completely different challenge. I wanted to recreate this finger waves updo, pinning away my long hair to recreate the typical short, bobbed hairstyle. Pretty fast, I came to realize that it's much harder to recreate than it actually looks (but to be honest, I'm not the most patient person when it comes to styling my hair). Nevertheless, I like the way it turned out in the end – and maybe it'll look better the next time I try out the same hairstyle (which I certainly will!). 

Let me know below – do you celebrate carnival and what costume did you choose this year? In that sense: Kölle alaaf!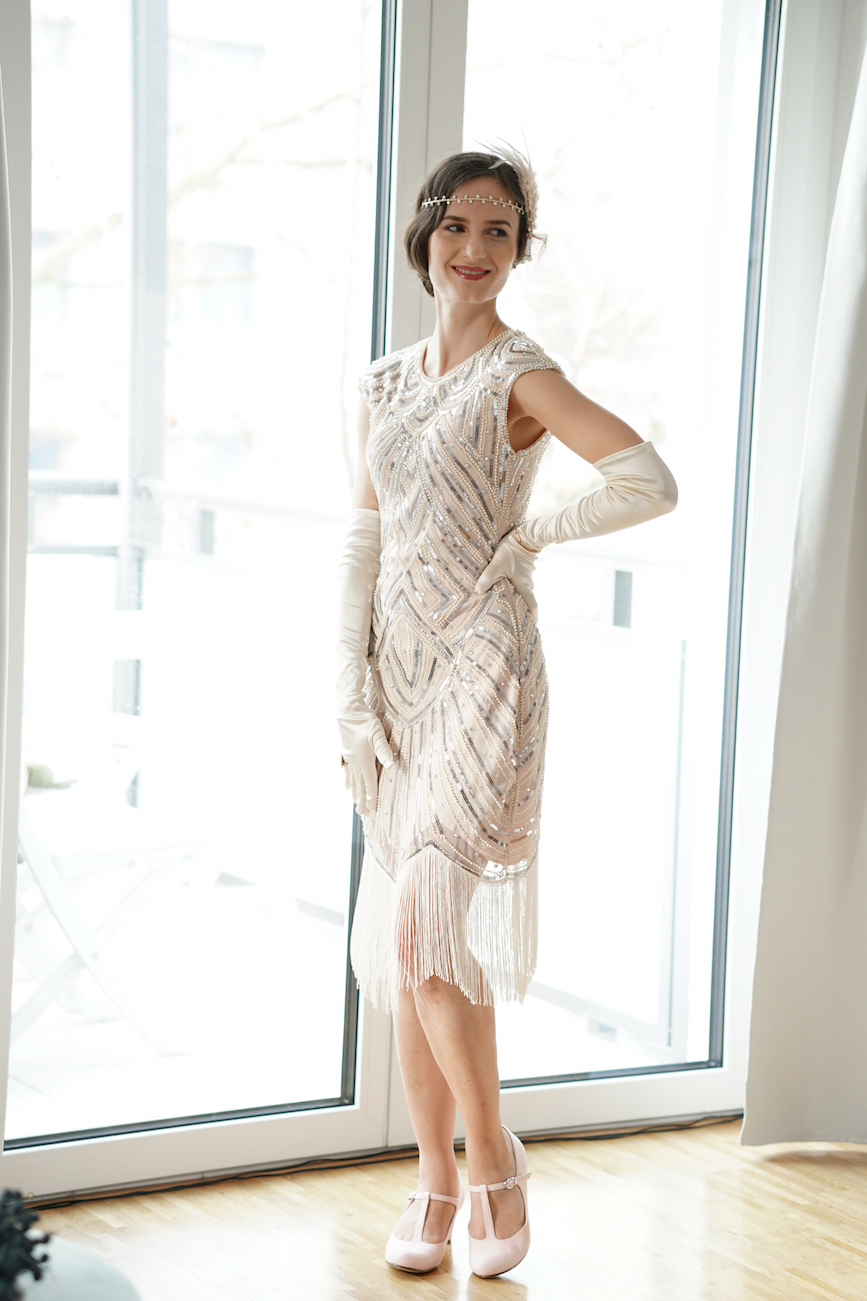 With much love,

Teresa