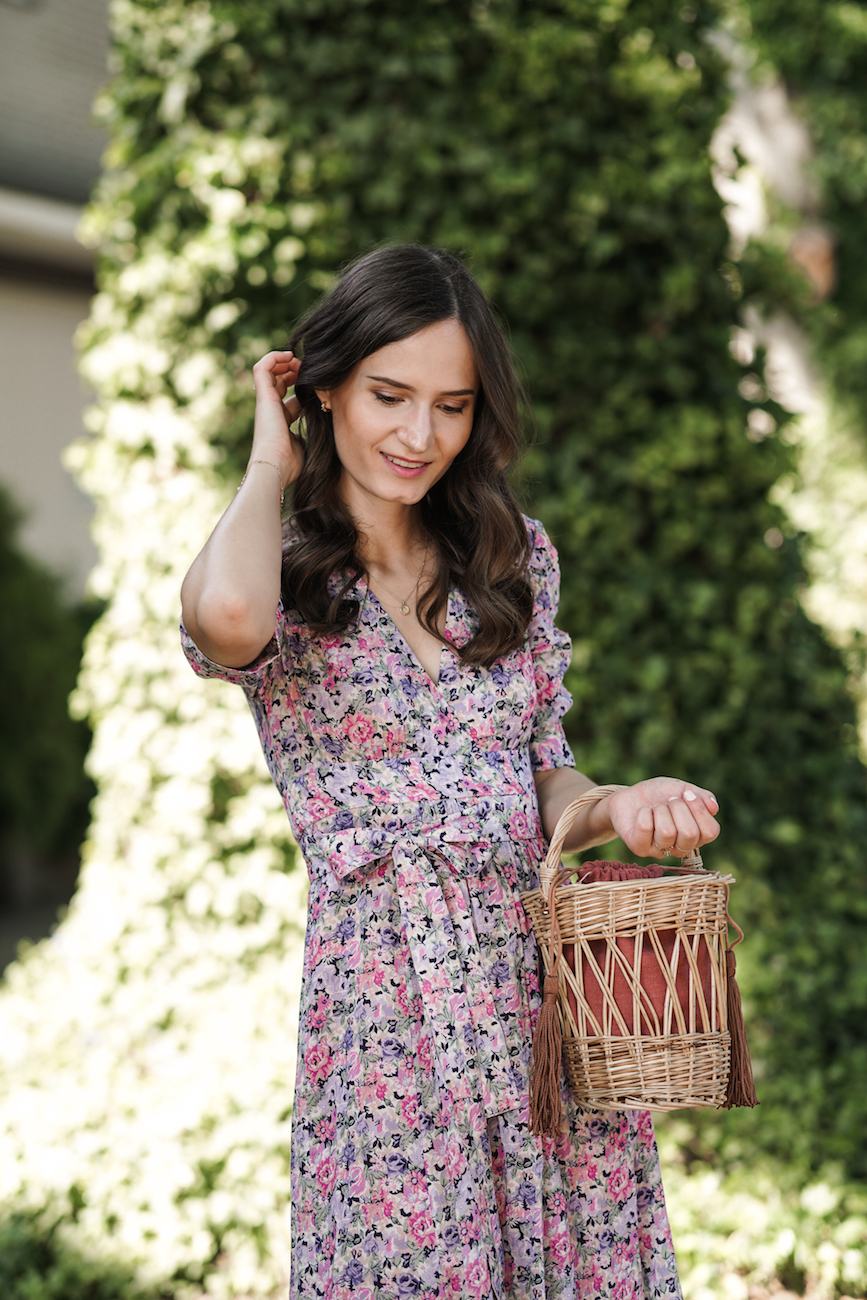 It's an open secret that I love floral patterns in all kind of forms. After all, it's not for nothing that I dedicated the name of my blog to my favourite season and the floral pattern I love to wear all year round.
But let's be honest, wearing the floral style is most fun in spring and summer season, when nature awakes after long winter months and everything outside is in full bloom. Then it's time for floaty, floral dresses, regardless of whether this style might be groundbreaking or not. In fact, I agree that florals for spring and summer are fairly predictable, but they are timeless and feminine and for sure will forever be an on-trend.
---
Here's my edit of the most beautiful floral dresses to snap up right now:

---
There are so many options for pretty floral dresses out there. In this article, I want to show you how I style two of my favourite picks of floral dresses from & Other Stories and Forever New. I like to refer to them as the must haves and really want to haves this season. They are perfect examples for an all over floral print style – and so pretty, that they'll be my closet staples this season (and maybe your's as well!).
Look 1: The A-line floral maxi dress with slits and bow detail
Floral Dress: & Other Stories | Straw Basket: Mango | Sandals: Next (similar here) | Necklace: Glanzstücke München
Oh, how much I fell in love with this floral dress from & Other Stories! Since I ordered it online, I'm literally living in this dress and am wearing it all day long even if I might not even leave the house. Because of its high cotton content you can't only see its high quality but you can also actually feel it.
The V-neckline, short sleeves and the bow you can tie in the back or the front (like I did), gives the floral dress a really pretty, feminine touch. But my personal highlight, what makes it definitely a keeper, is the billowy silhouette: Because of the long slits up the front its super airy and perfect even for hot summer days. The only downside of this dress (on a funny note): It's actually impossible to ride a bike with it – believe me, I've tried it!
Look 2: The floaty floral dress with button-up front and tie detail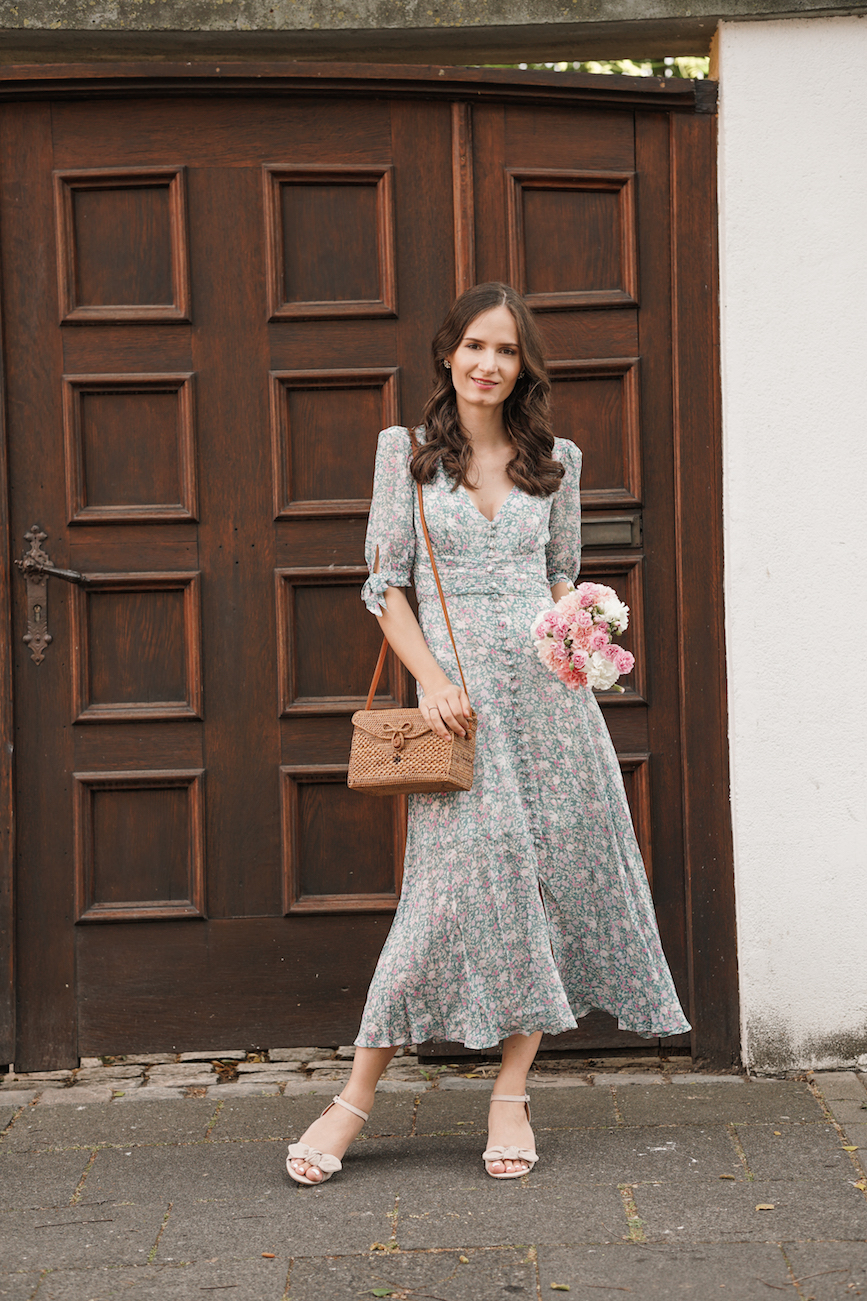 Floral Dress: Forever New | Straw Bag: Etsy | Sandals: New Look (similar here)
The light green colour of this floral dress from Forever New is something new to me, as you usually don't find this colour palette in my wardrobe. But I think we all agree that this floaty dress is a timeless staple: It doesn't only have the most flattering, gathered panel around the waist, but also a beautiful, decorative button-up front that makes it a real gem!
Paired with some cute sandals and a straw bag, that gives a nice contrast to the sheer woven fabric, makes this dress a lovely and romantic companion for everyday.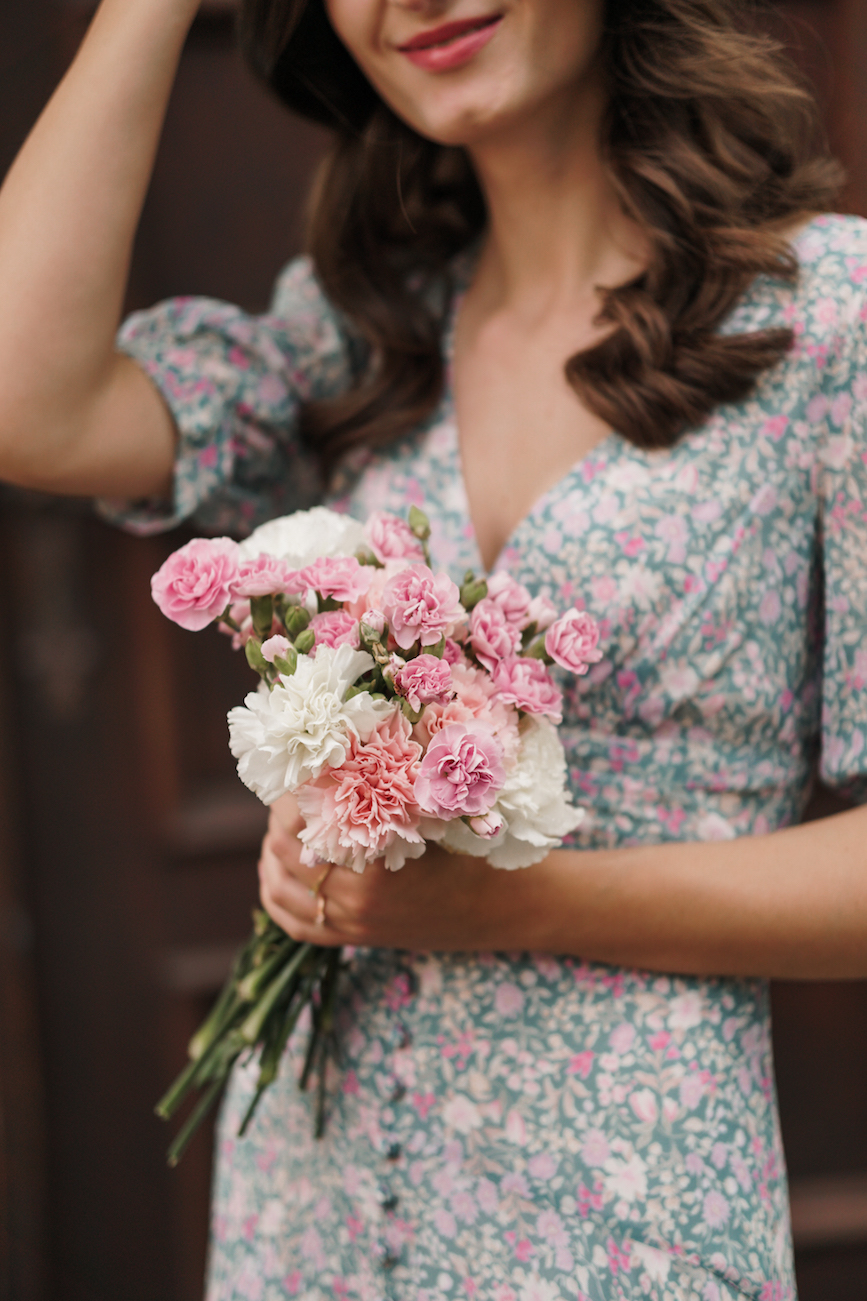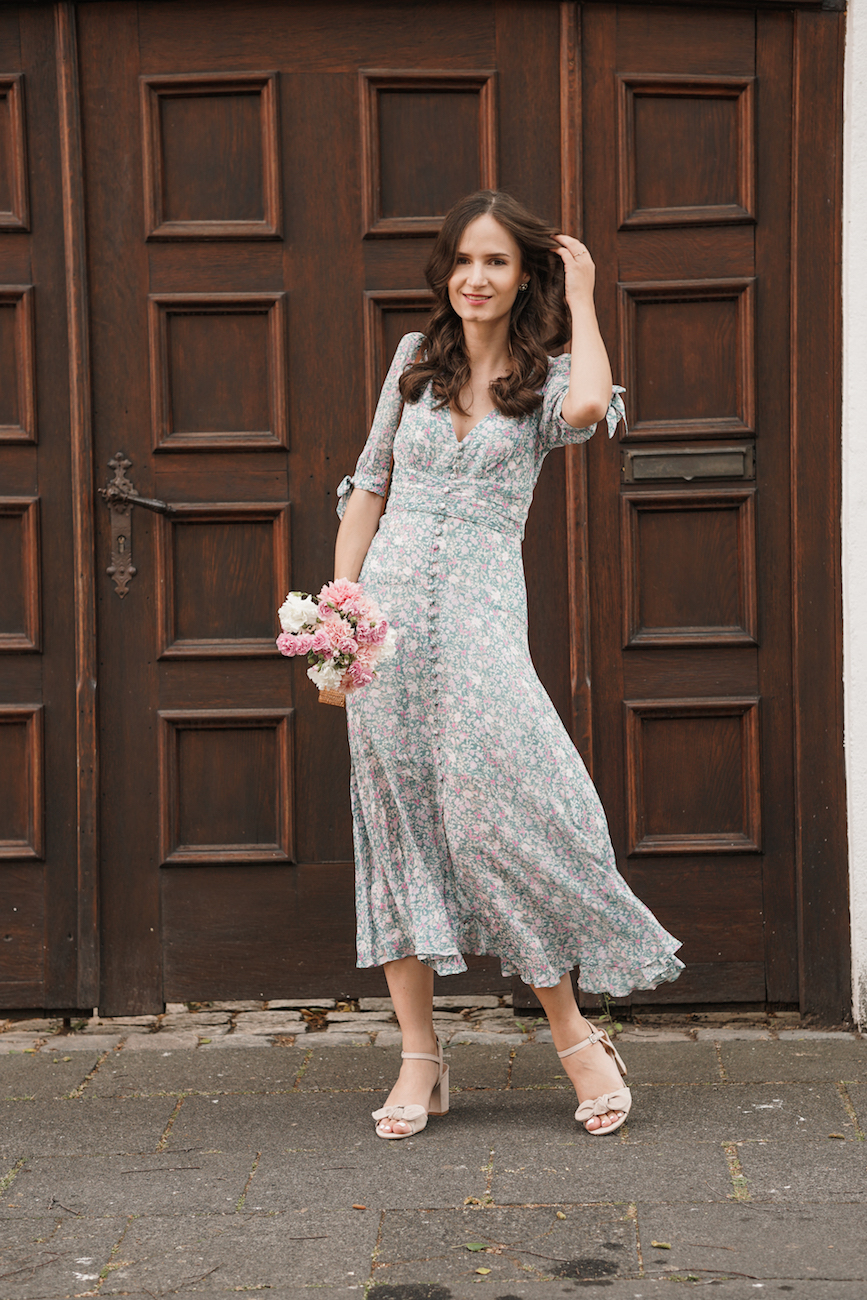 Like polka dots, florals for spring are a real classic in our wardrobe and a trend that is here to stay. Some may say that they are too cliché in spring, but you know that I can never resist pretty flowers – especially if I can wear them all day round.
Did you already revamp your wardrobe with floral dresses this season? And what look do you like more – 1 or 2?
With much love,
Teresa