Finding the Perfect Stay-At-Home Halloween Costume
It's the end of October and you know what that means… Halloween is right upon us! Although this year we won't be able to celebrate this night the way we're used you, I wanted to think of a fun and easy way to dress up at home. And when I re-watched the 1961 movie Breakfast At Tiffany's several weeks ago, I had already found the most perfect costume idea I could think of: Audrey Hepburn's iconic sleepwear look as Holly Golightly!
In case you are aiming for the Audrey Hepburn's more elegant outfit in the little black dress, read my blog post on how to achieve the most iconic look!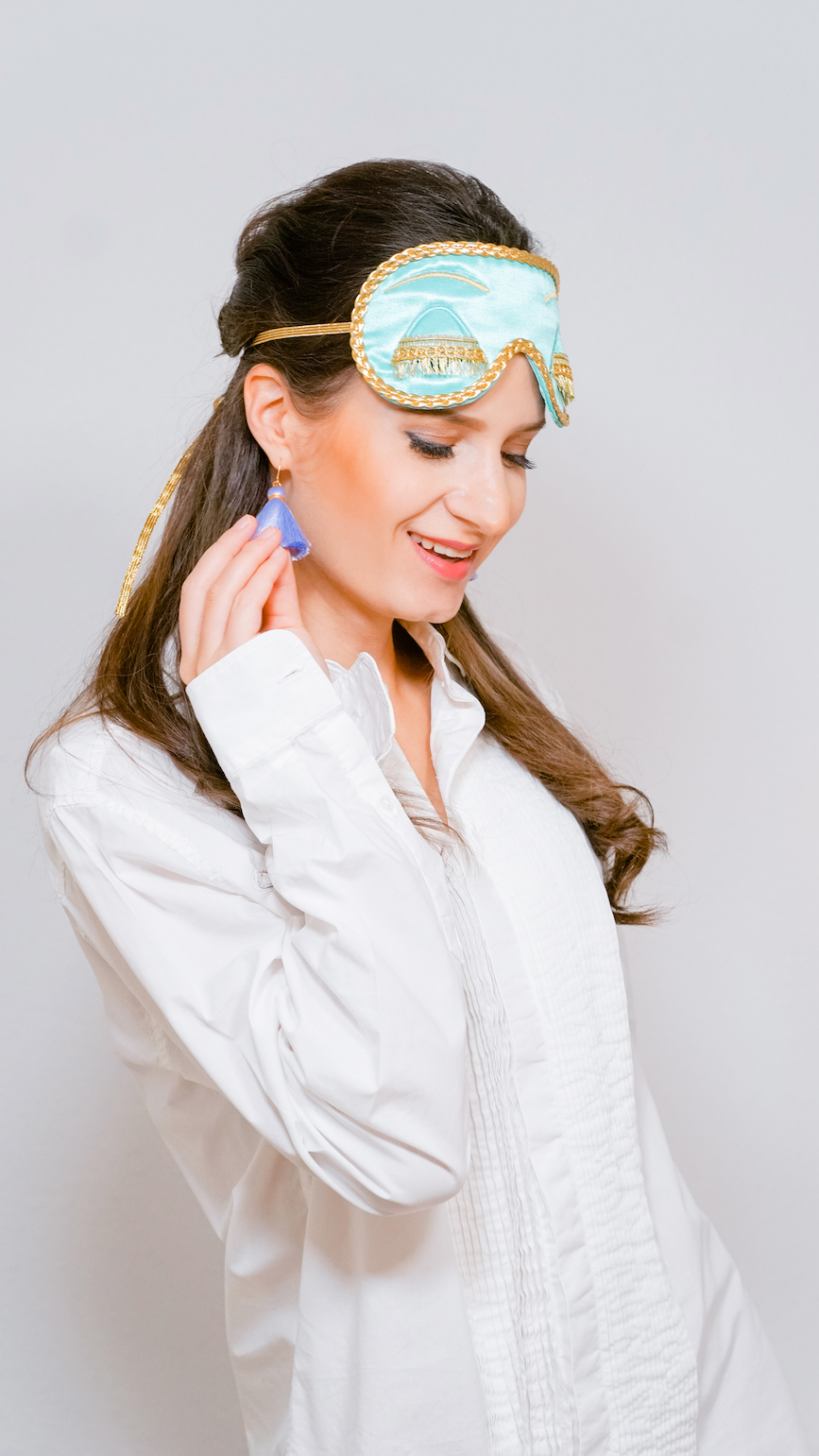 I mean, what could be more appropriate for this time we are living in right now, where we spend most of our days at home, wearing cozy home wear clothes or walking around in our pyjamas all day long? I love the idea to glam up your current 'out-of-bed-style' for Halloween this year, even if it might be just for a party for two or with your friends via Zoom.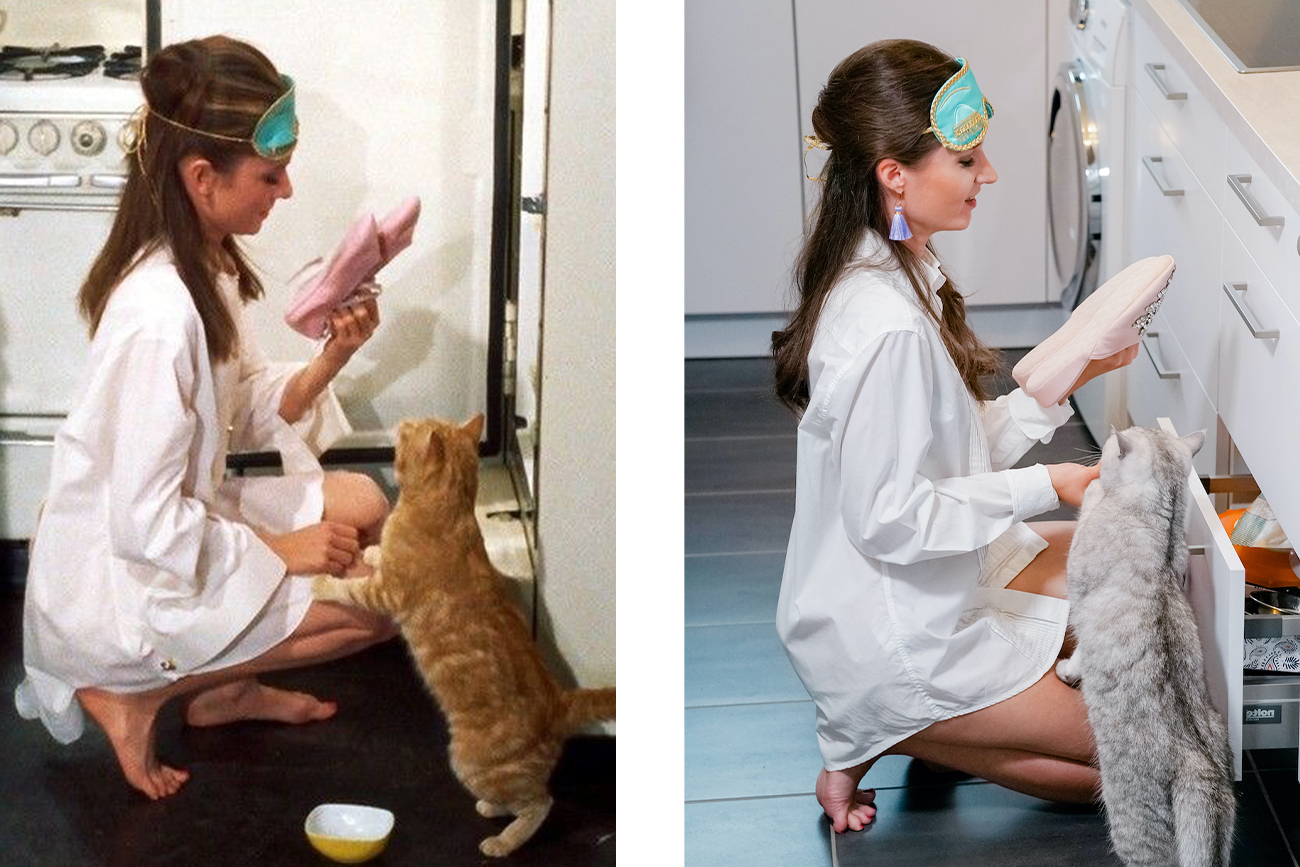 Audrey Hepburn's Iconic Look In Breakfast At Tiffany's
When most people think of the movie Breakfast at Tiffany's, the first thing that comes to their mind is Audrey wearing a black Givenchy dress, a bulky pearl necklace and black gloves. While this is arguably one of the most iconic fashion looks of all time, it's not just during the day that Audrey as Holly Golightly looks simply amazing.
When answering the apartment door in the morning, we see her wearing the most creative (or should I say quirky?) sleepwear of all time: an oversized men's tuxedo shirt, an "eye" mask and purple tassel earplugs.
If you love the movie and Audrey's spunky portrayal of Holly Golightly just as much as I do, this Halloween costume is perfect to channel the iconic character. The best thing about this costume is that it's super easy to recreate as you only need a few items to get the well-known Holly Golightly look.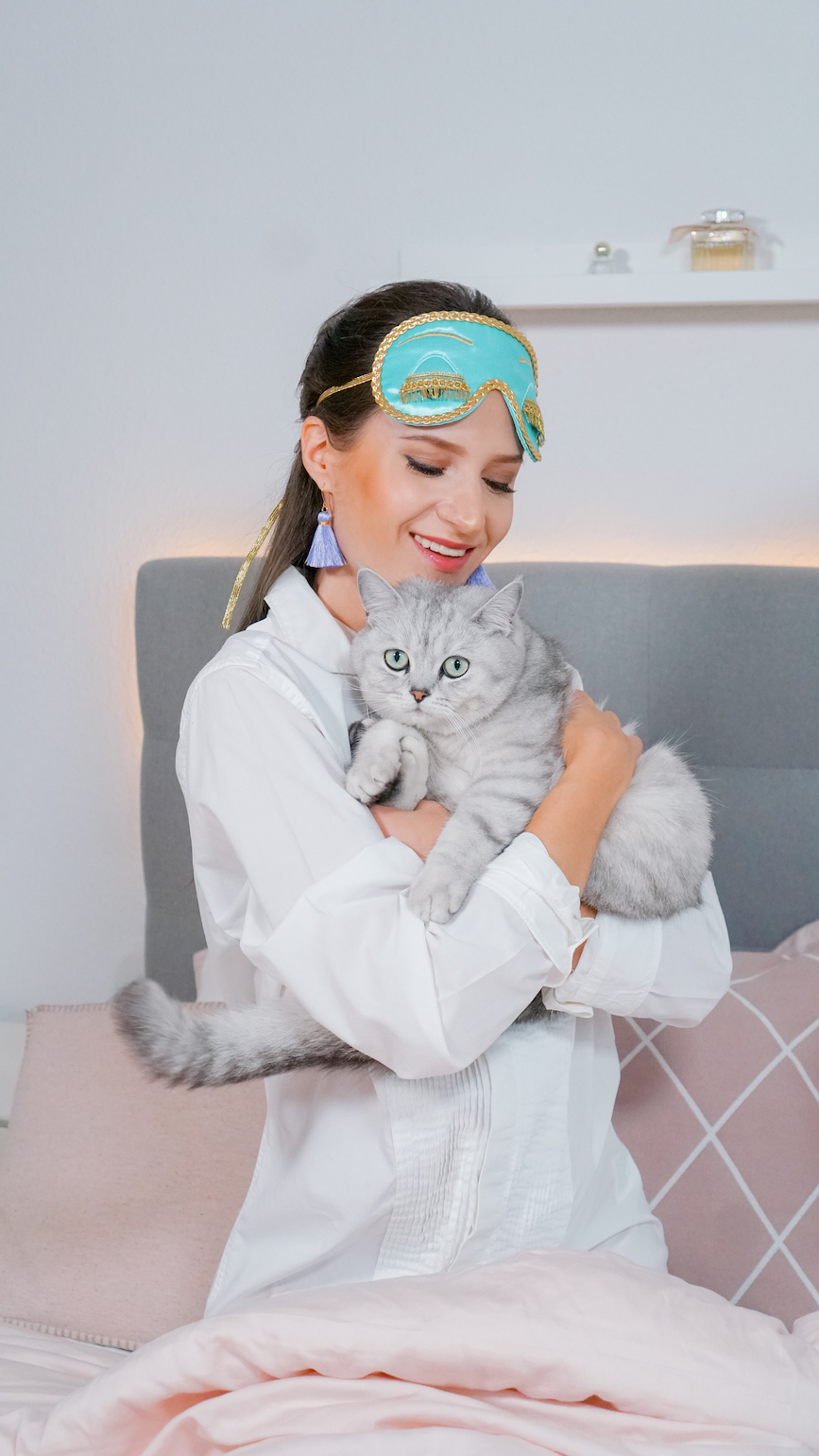 How To Put Together A Holly Golightly Halloween Costume
The accessory that stands out the most is without a doubt the Tiffany-blue statement sleep mask Audrey Hepburn wears in the beginning of the movie. I got mine on Etsy (unfortunately sold out, similar here), but have also found several and easy DIYs to make one yourself.
For the long, button-down shirt I took a look in my boyfriend's wardrobe and luckily found a perfectly matching oversized tuxedo shirt (you can find a similar one here). Some tassel earplugs or earrings as well as some pink flats are a must to complete the look. Apply some fake lashes for the special Audrey look and a light pink lipstick and you are ready to go! Or should I say, ready to roll-out-of-bed?
1 Blue Lash Sleep Mask: Etsy | 2 Tassel Earplugs: Etsy| 3 Fake Lashes: Ardell | 4 Long Button Down Shirt: similar here | 5 Pink Flats: Zara Home | 6 Light Pink Lipstick: Revlon
Speaking of lipstick: I searched the web and found out that Audrey (most likely) wore Revlon's 415 Pink in the Afternoon. The best thing about it? You can still get it (for example here)!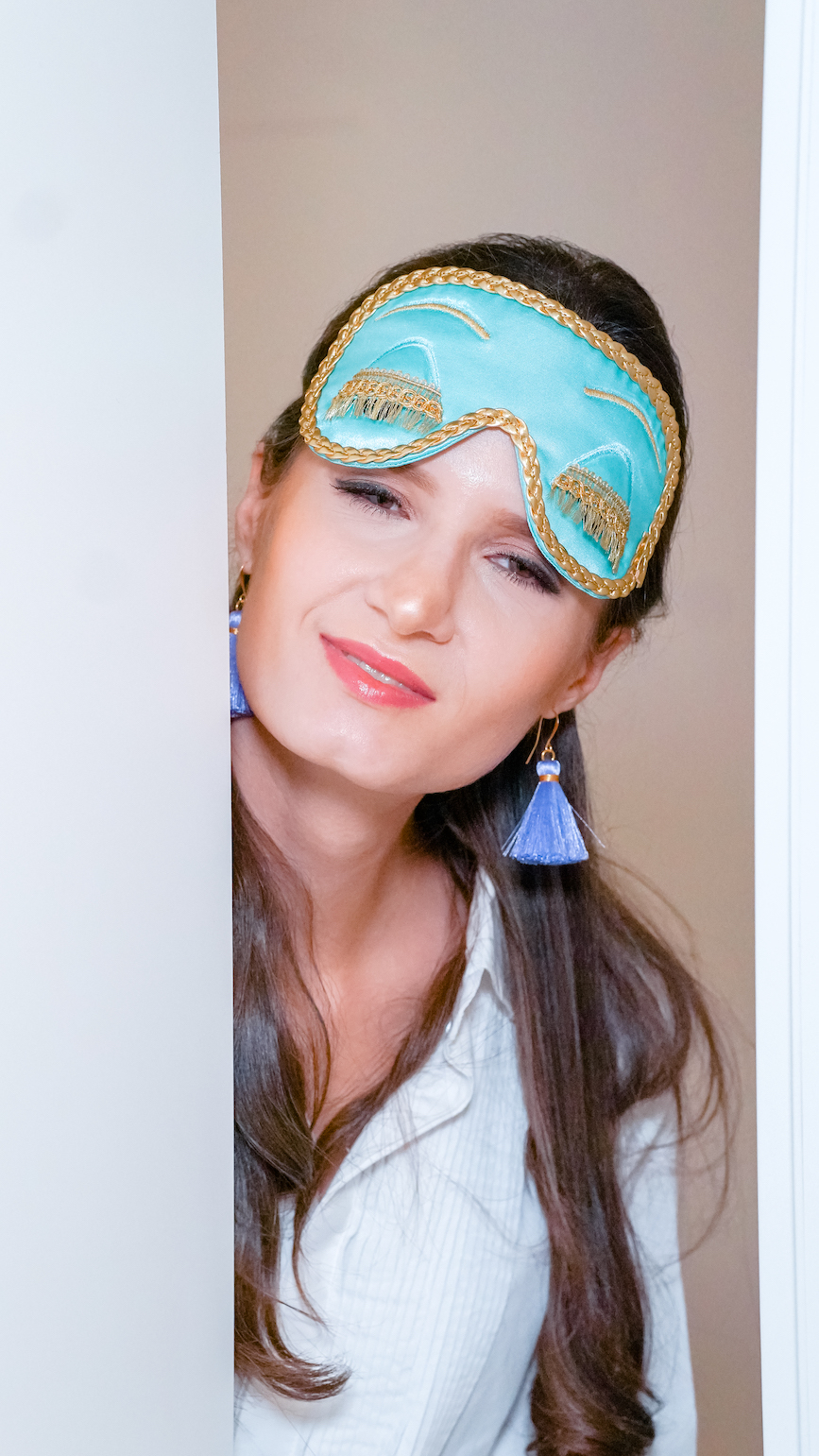 With only few items (of which you already might have many at home!) and few simple steps you can reach that effortless and classic Breakfast at Tiffany's pyjama look we all love! It's a wonderful go-to costume that's perfect to channel your inner Holly Golightly this year.
If you want it a little bit more fancy, here you can also find another costume idea that leads you back to the Golden Twenties!
Happy Halloween!
With much love,
Teresa