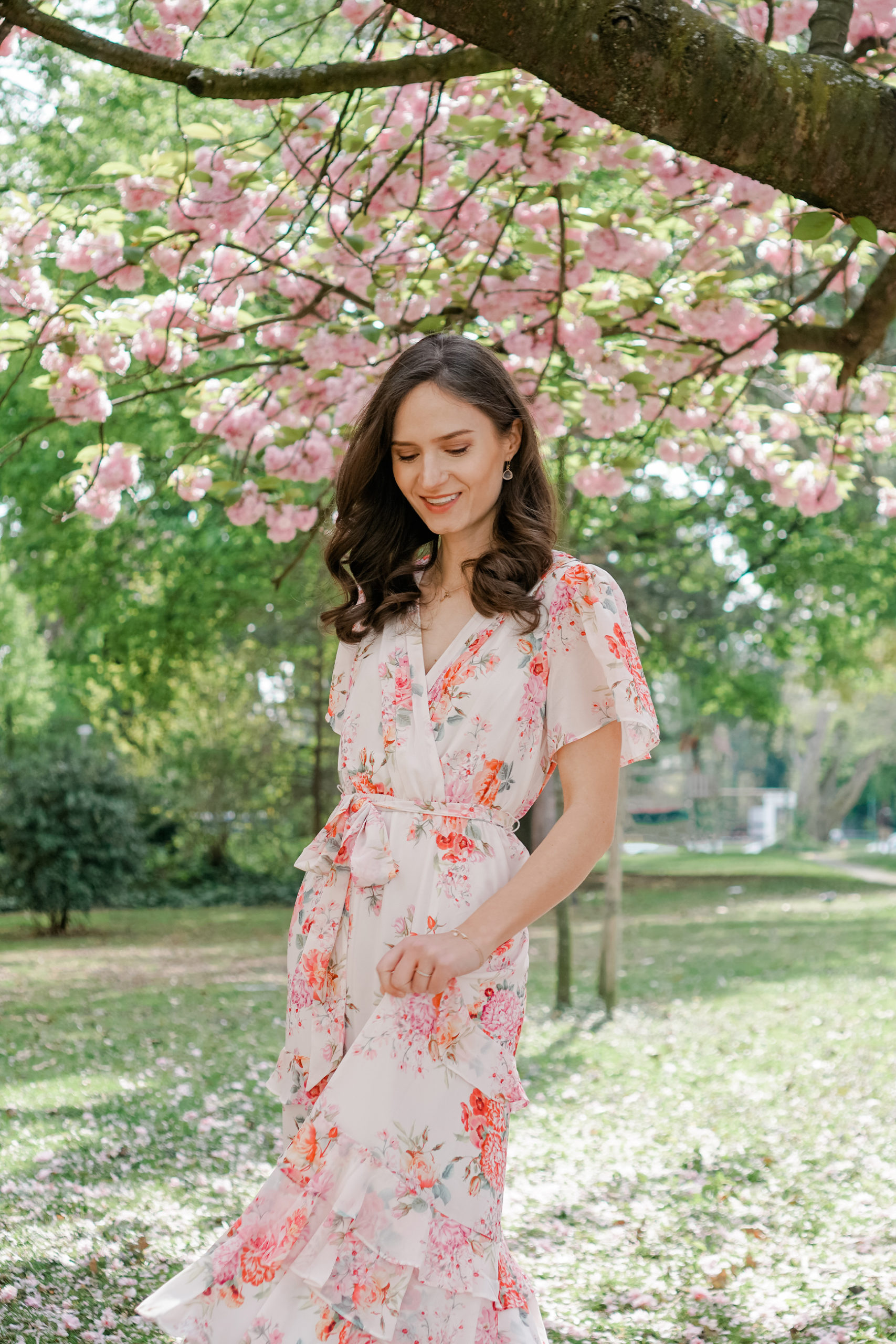 Spring always makes me think feminine when it comes to fashion choices – from romantic silhouettes to pretty floral prints. After a winter that felt like forever, I'm now ready for all the pretty pastels, ruffles and fun dresses that are out! With Cologne in wonderful bloom, I took the chance to take some snaps of the – in my opinion – perfect floral dress you will wear all spring and summer this year.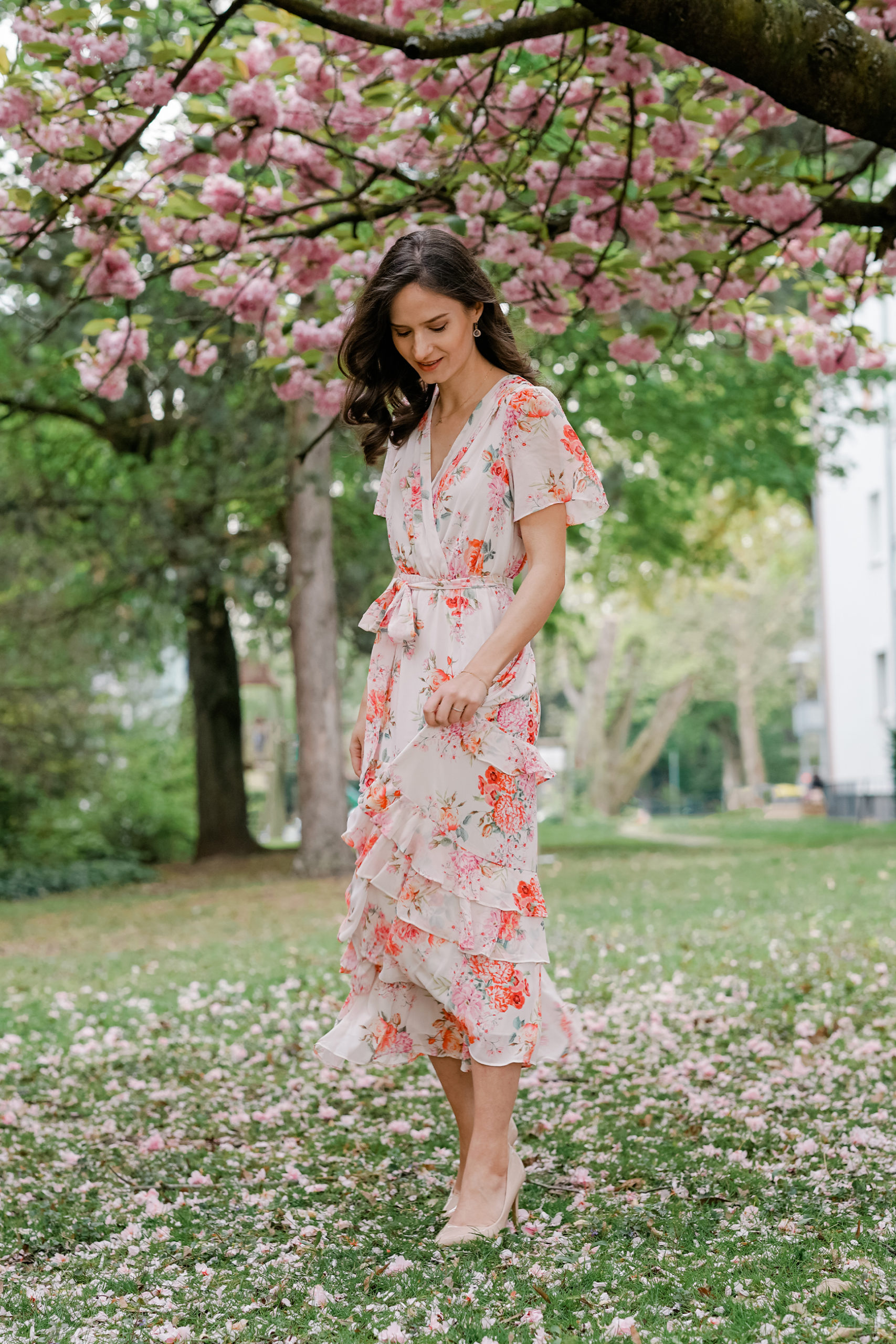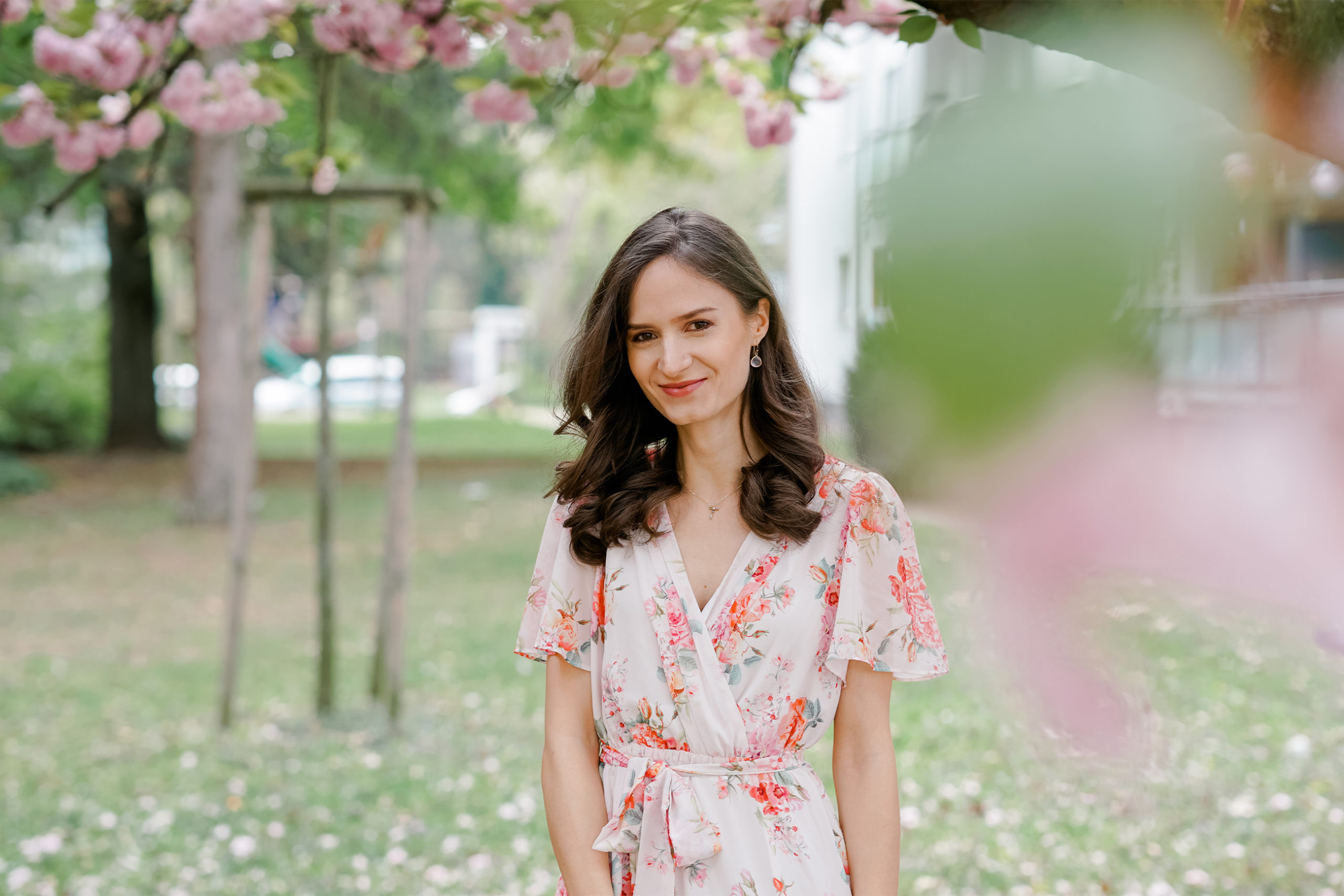 At the beginning of spring I always go a little crazy for those feminine statement pieces. Especially maxi and midi dresses are my favorites and I can hardly skip getting my hands on new styles as soon as temperatures are rising up. This year, I got this floral dress from Forever New and love the wrapped top and V-neckline it creates. The light sleeves and the ruffled skirt make it even more romantic. I think it's such a fun and versatile dress you will love to wear for years to come!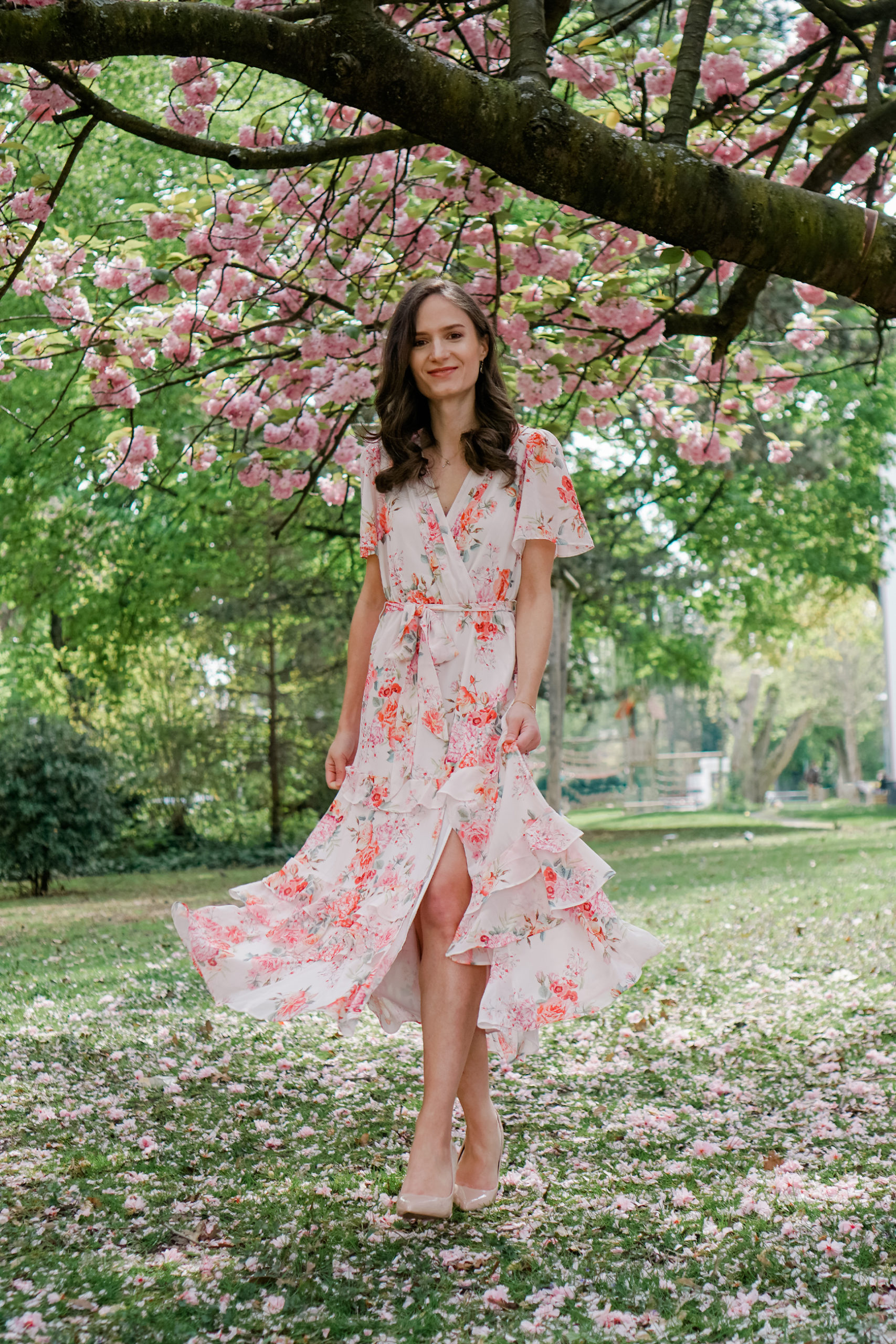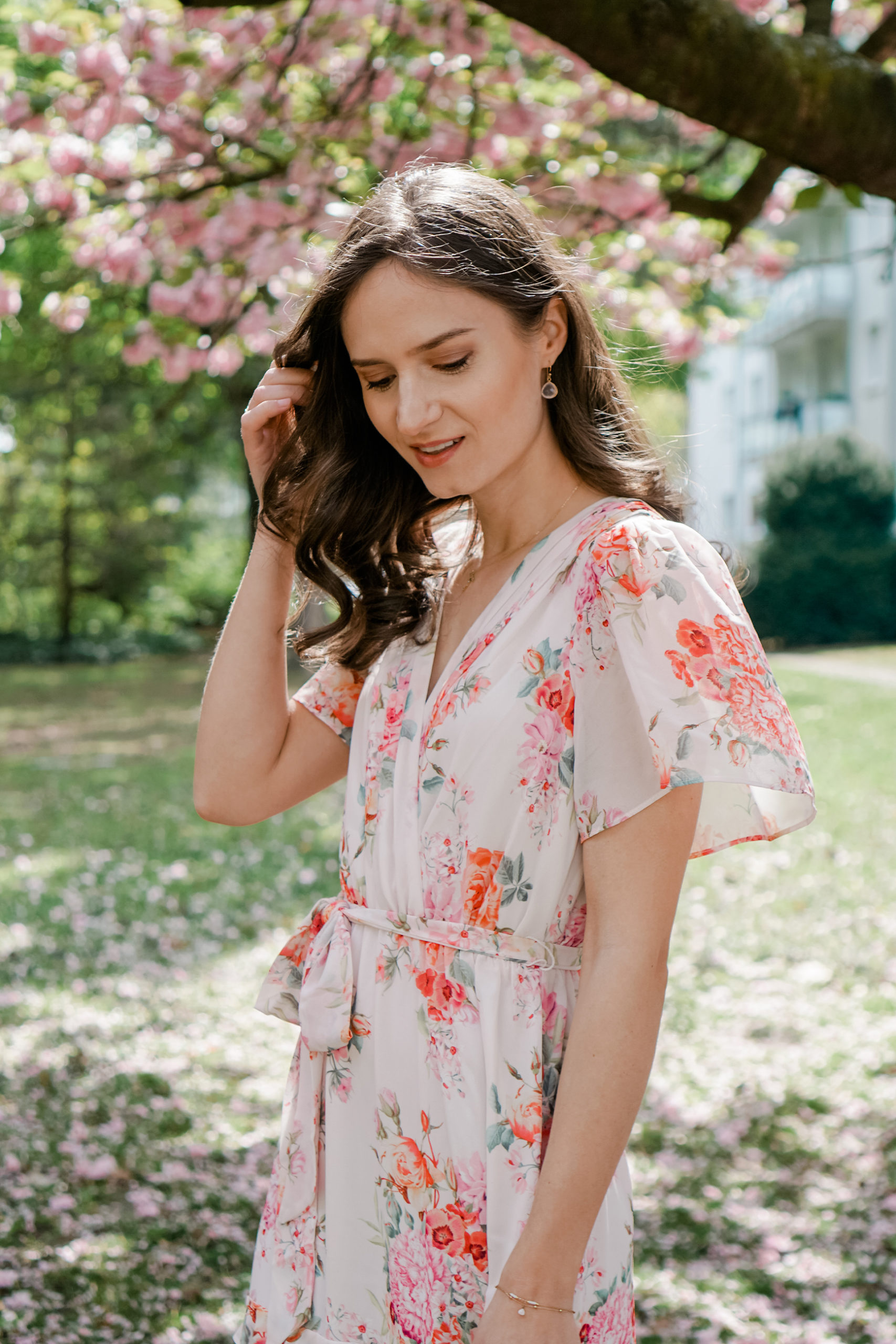 Below you find a few more of my current favorite floral dresses. They are perfect if you are on the hunt for playful yet timeless pieces or just want to give yourself an excuse to get dressed up (because who doesn't in such extraordinary times?).
SHOP FLORAL DRESSES

With much love,
Teresa