Spring and summer are by far my favorite seasons when it comes to fashion pieces. Especially summer dresses do have so many advantages during warmer months which makes them my number one fashion piece around this time of the year.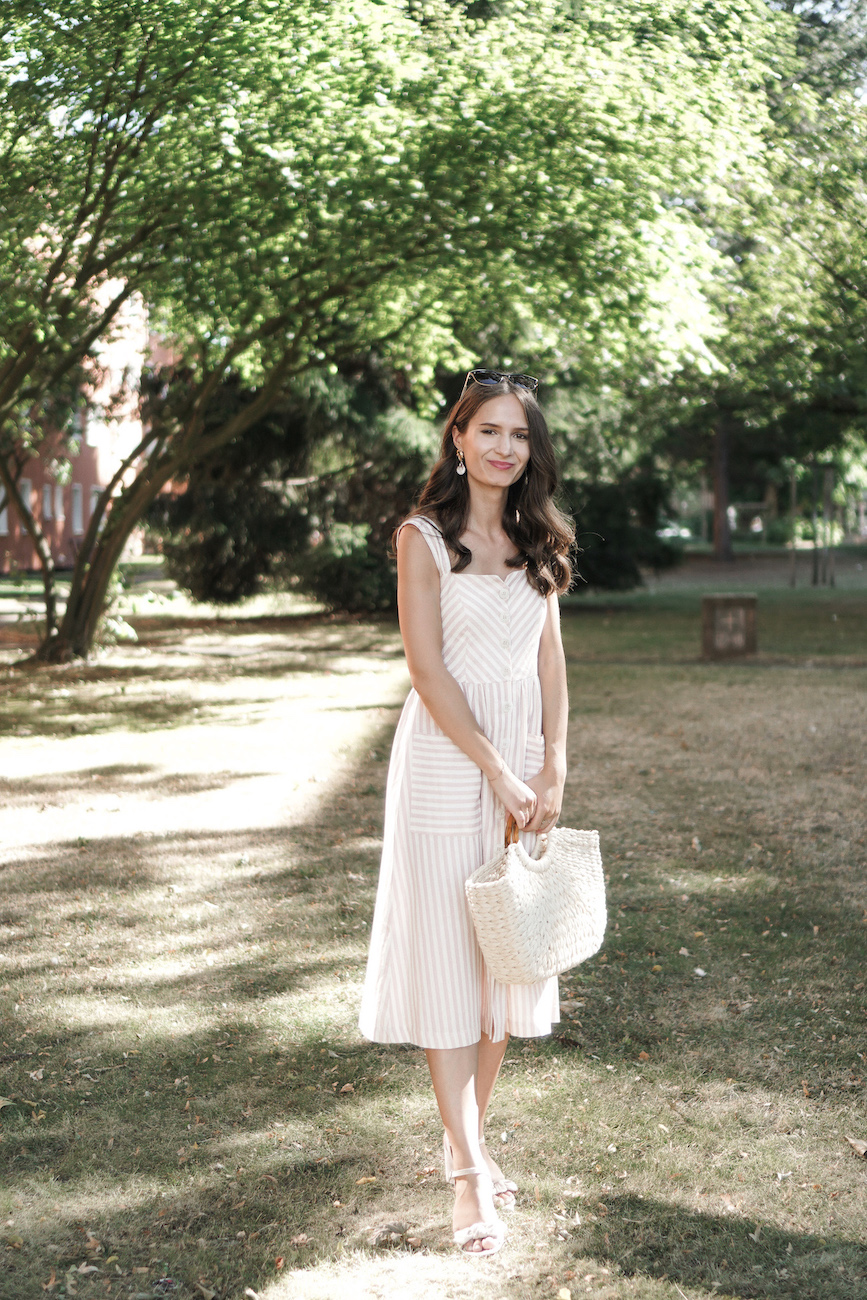 When wearing dresses, you don't have to worry about mixing and matching different pieces, because the dress is your instant outfit. This is why whenever possible, I love to simply throw on a dress and look put together in seconds. With some additional accessories, you can give your outfit a whole different look by styling it either more chic and elegant or more relaxed – depending on the occasion and your mood.
But there is also a pretty good practical reason which makes dresses the perfect fashion piece in summer: It's simply pure comfort. It allows for movement and often comes without a waistband so you can eat as much as you want (and that's a pretty good reason, right?).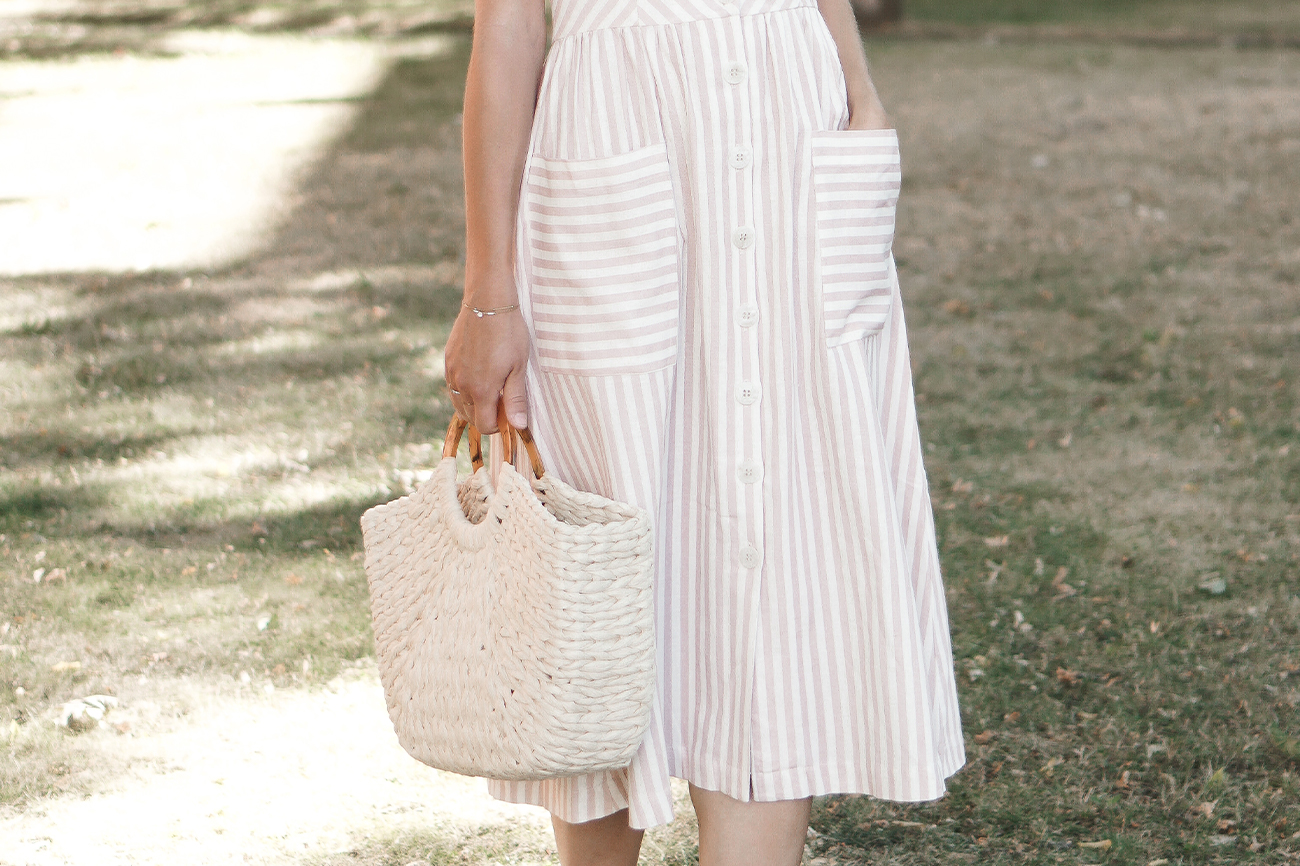 A dress that has all of the benefits named above, is this striped dress with pocket details that I recently found on Mango. Despite the fact that I love pastel pink, the dress creates the most wonderful and feminine silhouette with its flared skirt and little bit tighter bodice. It's the first striped dress in my wardrobe, but I think that the direction of the stripes is pretty flattering and pretty elongating. Although I never liked the midi size length in the past (crazy, I know!), it's something I developed a taste for this year. And last but not least, I adore the details of this dress, like the pockets as well as the natural, almost white wooden style buttons that go all the way down.
I styled up the Mango dress with some special and abstract earrings by Asos (unfortunately already sold out!) and my currently favorite basket bag. But I can also imagine to combine it with a large straw hat and statement sunglasses to give it a more fancy look.
What is your favorite fashion item for summer? Let me know below.
With much love,
Teresa