During our stay in south of France in June, visiting Villa Ephrussi de Rothschild was one of my number one things to do. Just 15 minutes up the coast from Nice, it is a real gem situated in the commune Saint-Jean-Cap-Ferrat. I'll say that much in advance: It was worth the visit in any sense!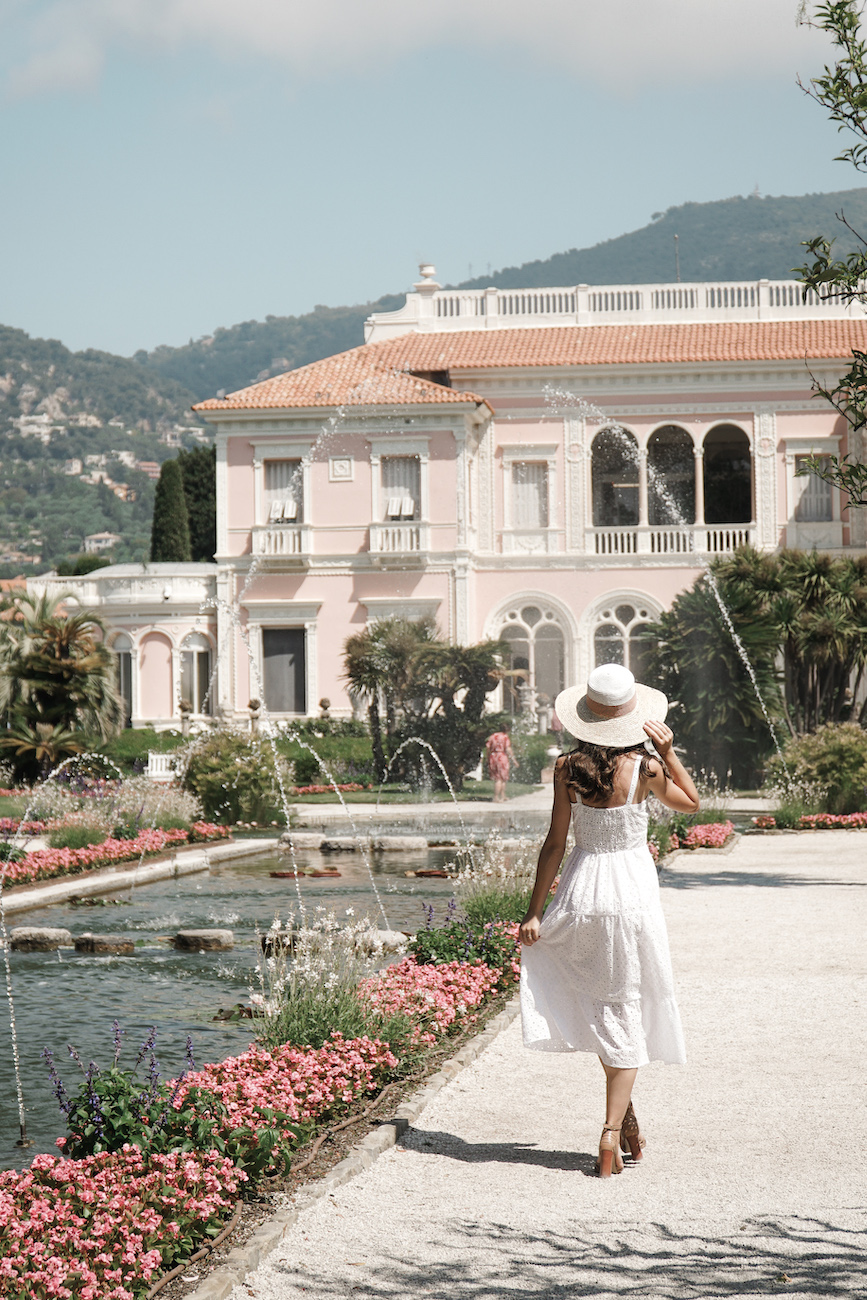 What I wore:
Dress by Zara (similar here) | Sandals by Next (similar here) | Hat by River Island (similar here) | Bag by Pimkie (similar here)
The neo-Renaissance villa was built between 1905 and 1912 on Cap Ferrat for the Baroness Béatrice de Rothschild. She filled the rose-colored mansion, that overlooks the Mediterranian Sea, with antique furniture, precious paintings, and sculptures. Furthermore, the villa was and still is surrounded by nine gardens, each on a different theme. Just before her death in 1934, the Baroness donated the villa, the surrounding gardens and its collections to the Academie des Beaux-Arts, which is now open for public.
Fun fact: The villa is also called Île de France – inspired by a liner Beatrice once took for a voyage. Therefore, the gardens were conceived in the form of a ship with the loggia of the house as a bridge of a vessel and the sea visible on all sides. The gardeners who maintained the garden even had to dress like sailors!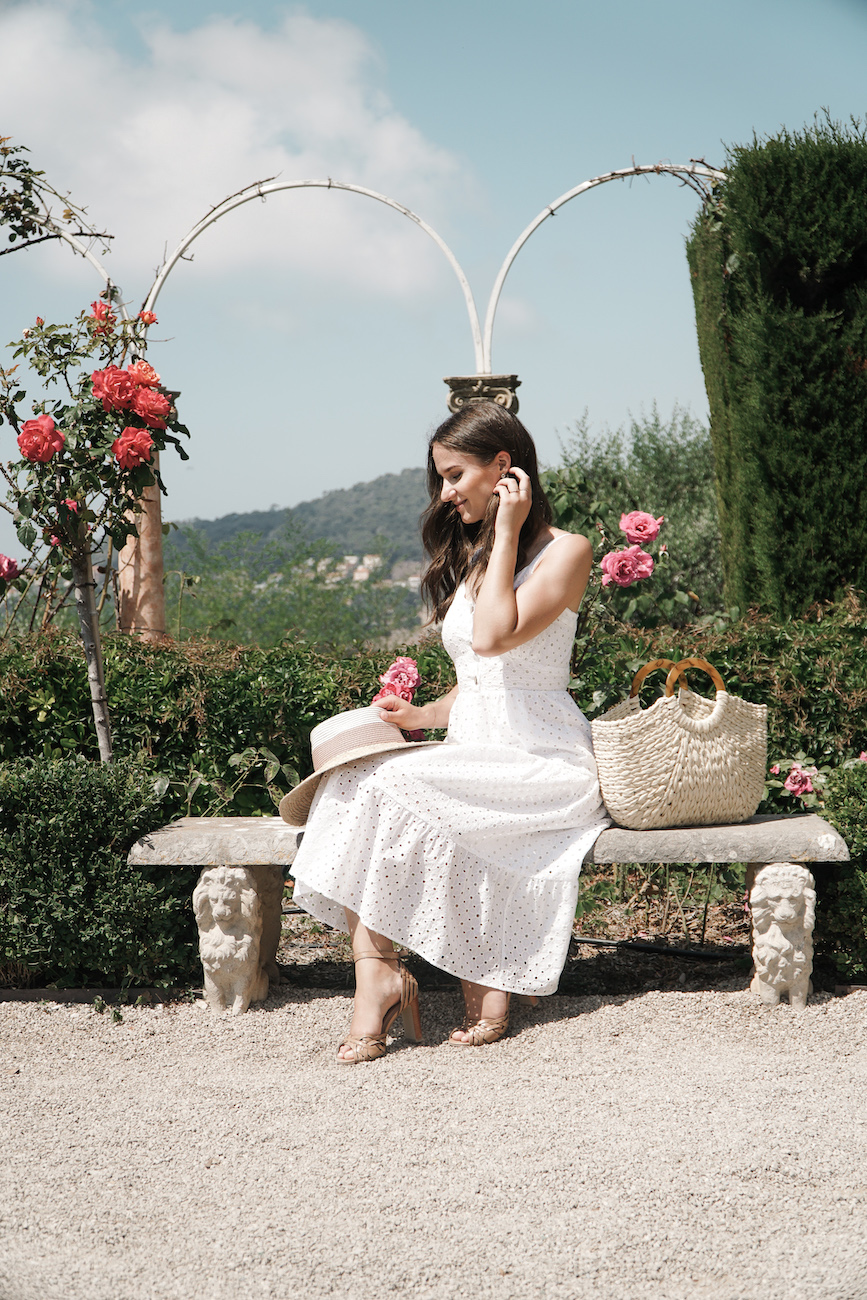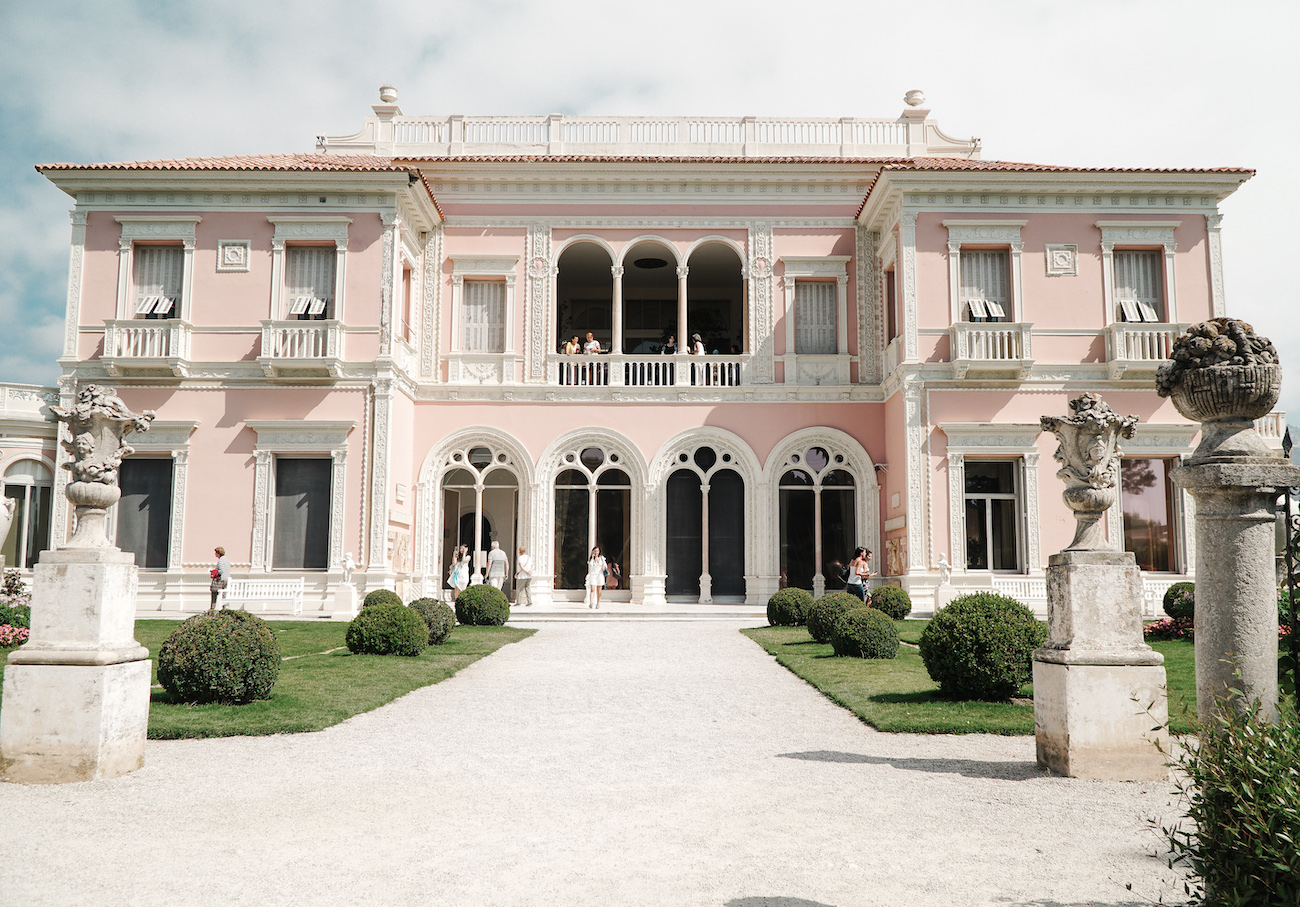 The villa is open for the public 365 days a year from 10 am to 6 pm. My number one tip is to get there as early as possible. As it's a popular tourist destination in south of France, it can get pretty crowded, especially in midday hours. This is why we already arrived at the villa around 10.30 am to explore the stunning gardens. In this way, we shared them with only a few other visitors and could take amazing pictures.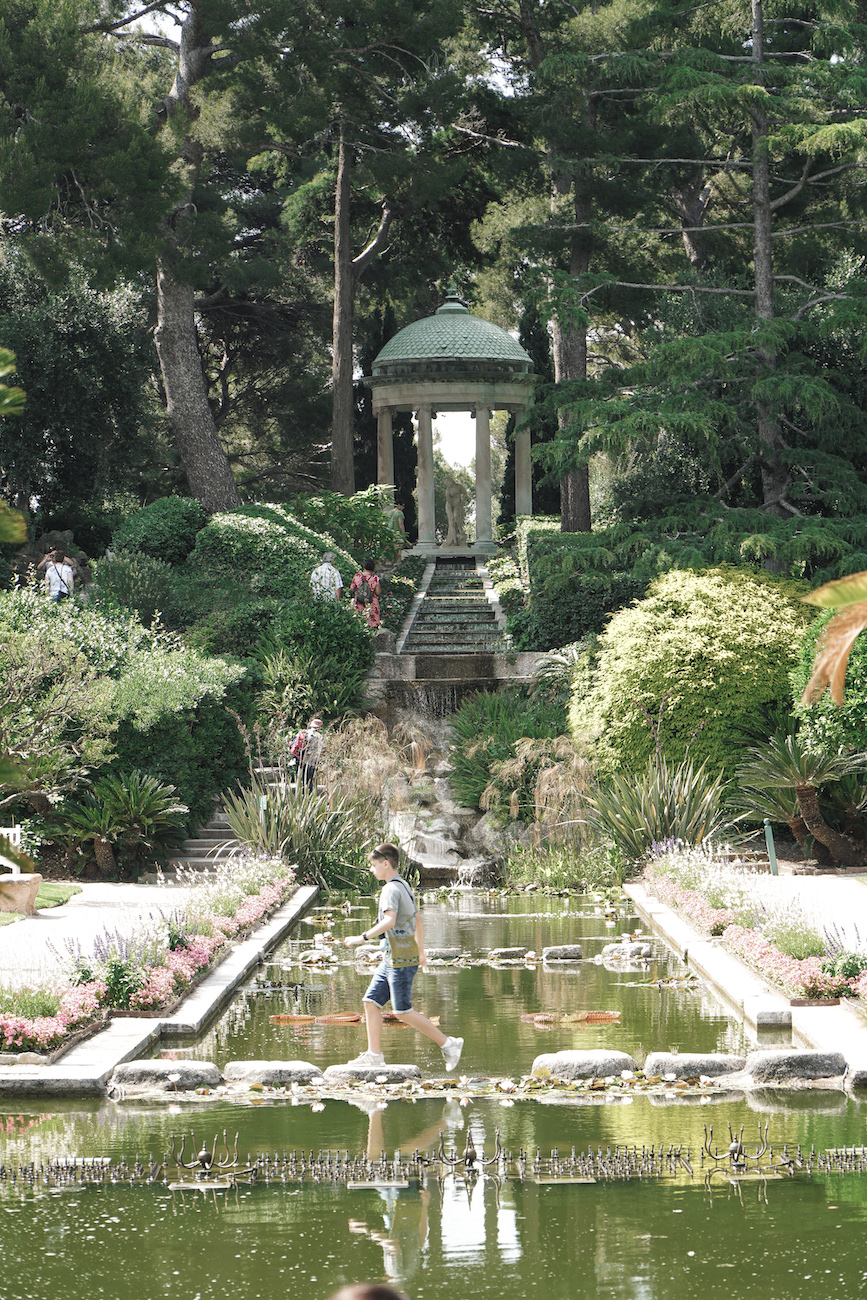 When you walk through the gardens, you feel like you've just stepped back in time – or right into a historical novel. There are hidden gazebos, secluded corners, ancient statues as well as pools and waterfalls. I especially enjoyed the rose gardens – you can't imagine the incredible scent! In addition, there are fountain shows every 20 minutes, backed with beautiful and perfectly choreographed classical music. We desperately missed this detail when visiting the Palace of Versailles earlier in June, but enjoyed our day at Villa Ephrussi de Rothschild even more as attention was paid to every detail – at least that was my impression.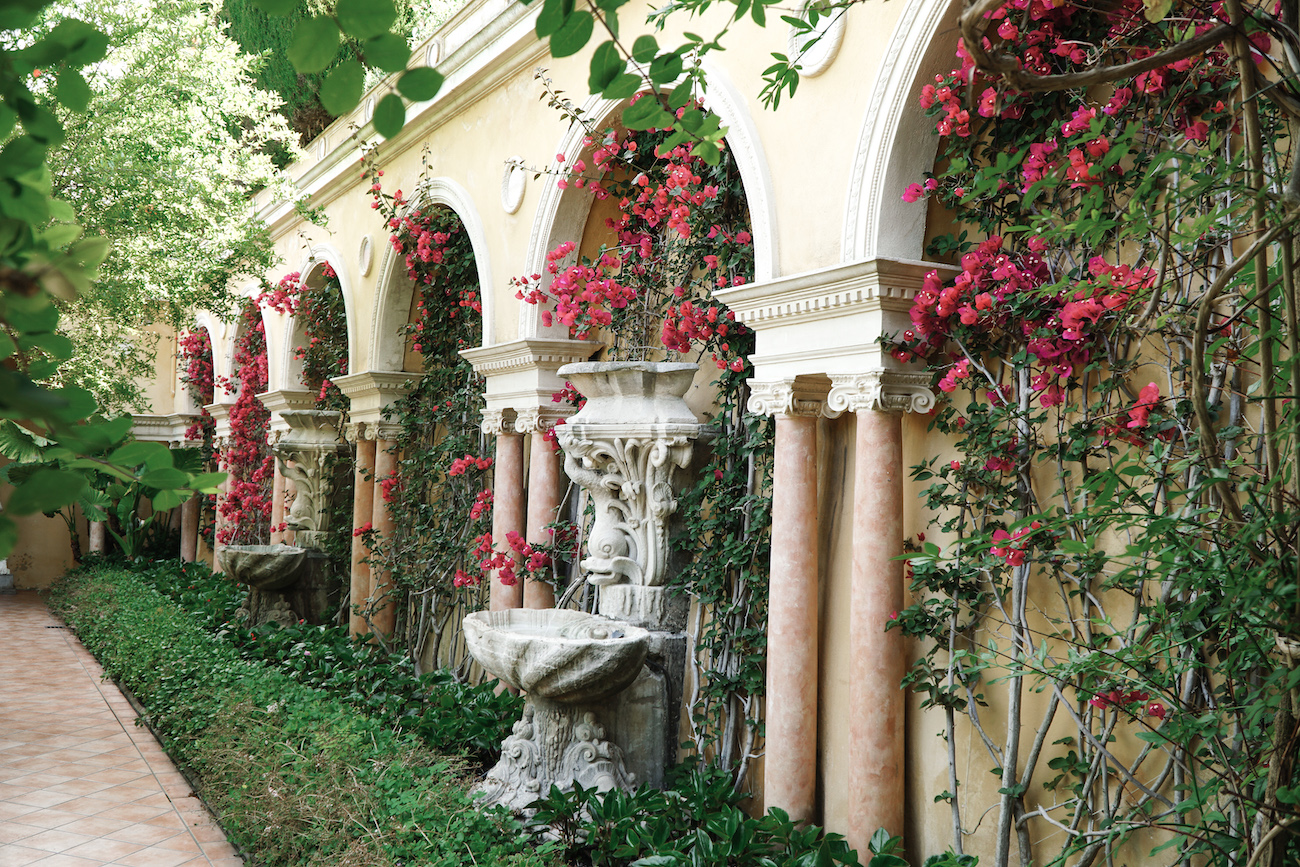 Of course, we also visited the premises of the villa and enjoyed the view from the balcony. There is the possibility to get an audio guide right at the entrance or you can just download the free app for an interactive guided visit. You can also get some lunch at the beautiful terrace, but we brought our own snacks which we enjoyed at a sun-protected corner right within the garden.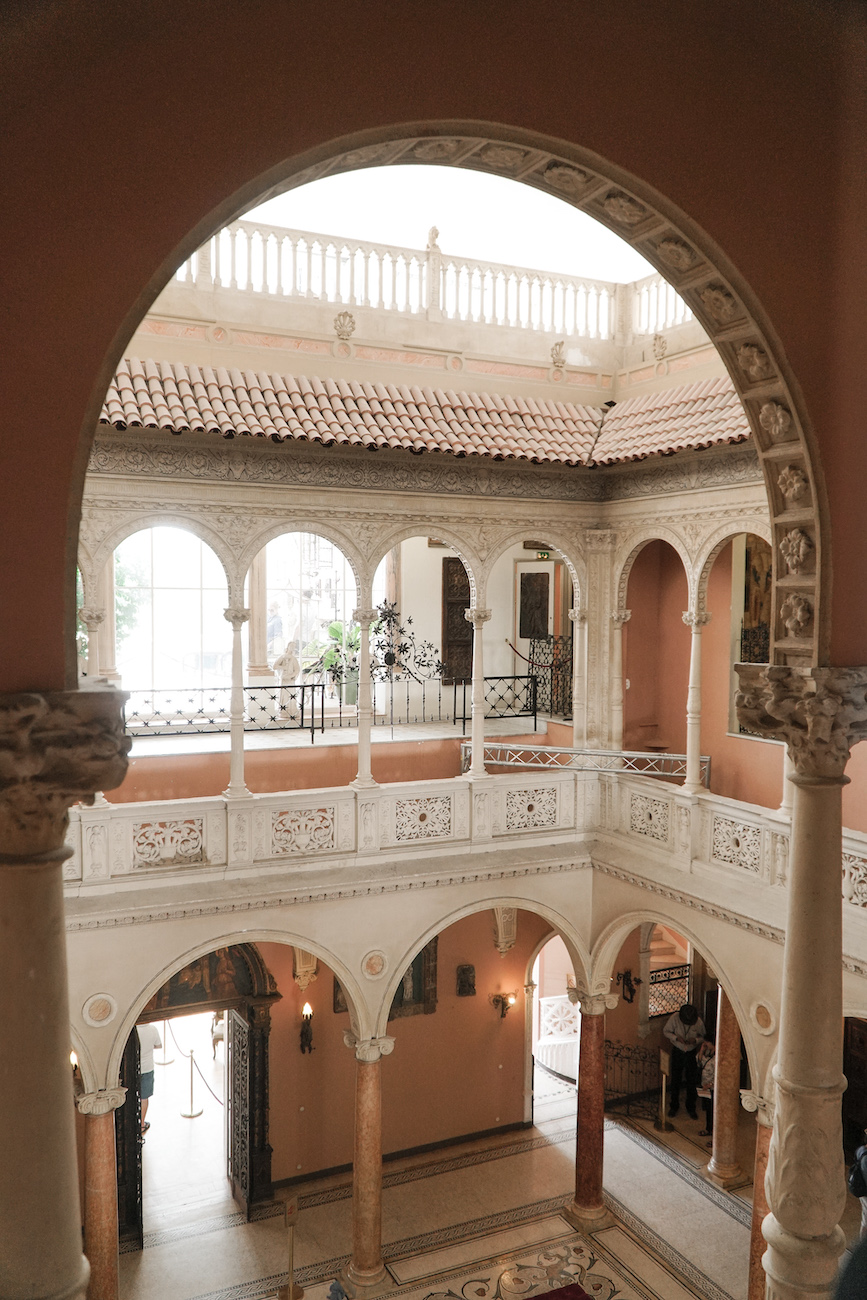 Overall, we had an amazing stay at Villa Ephrussi de Rothschild and I would highly recommend coming here whenever you are near Nice or Monaco. Even though I wondered beforehand whether 15 € for admission was worth the price, I can now say with full conviction: It is! Hopefully, I am able to visit this wonderful place again someday in the future!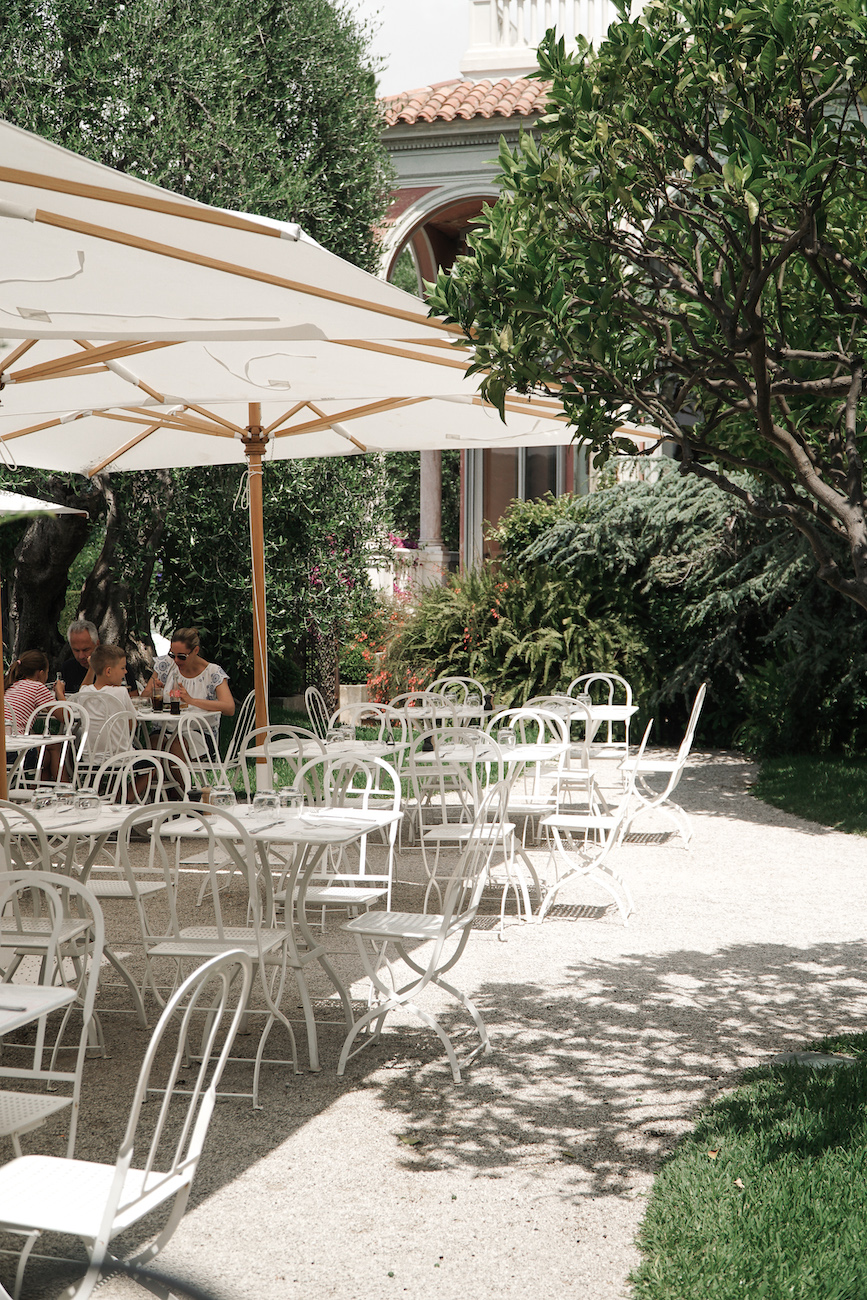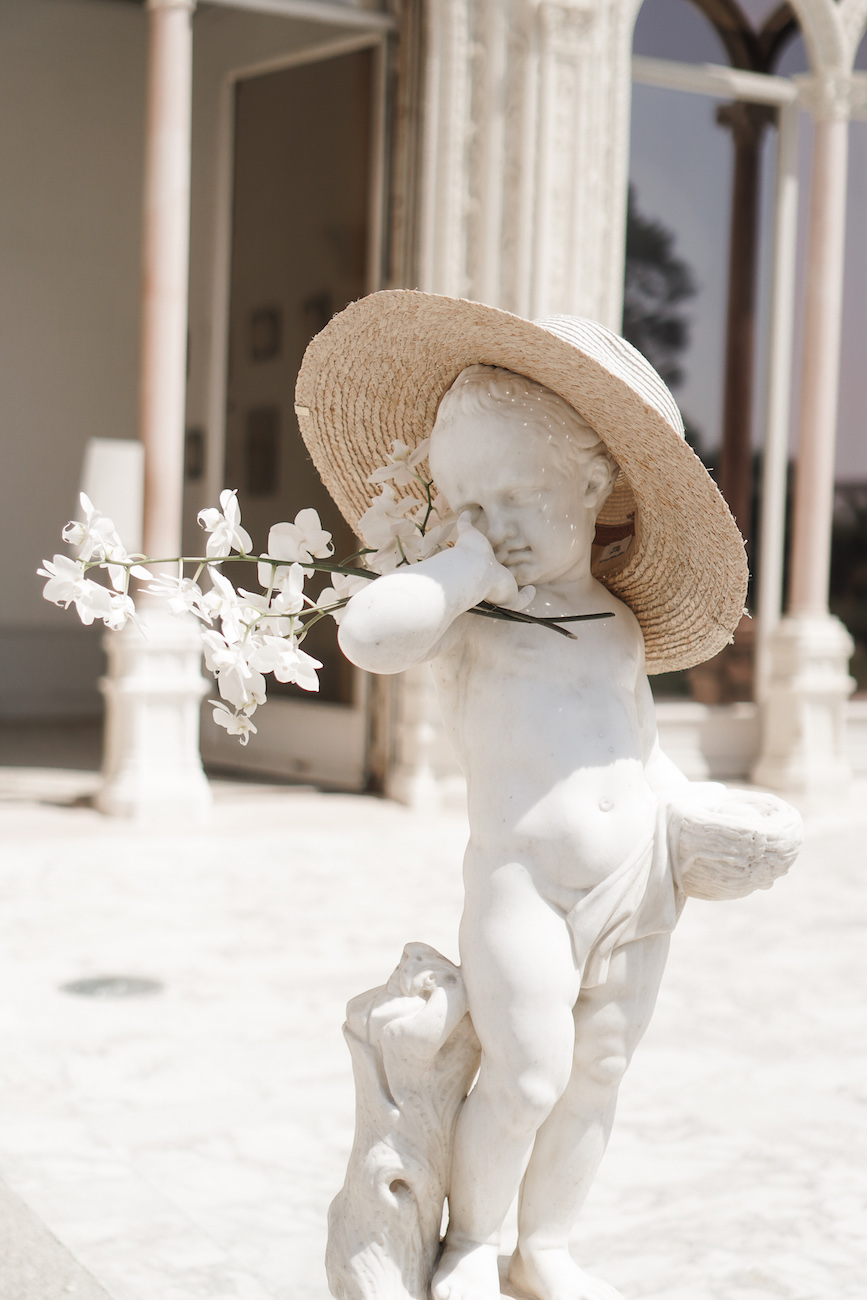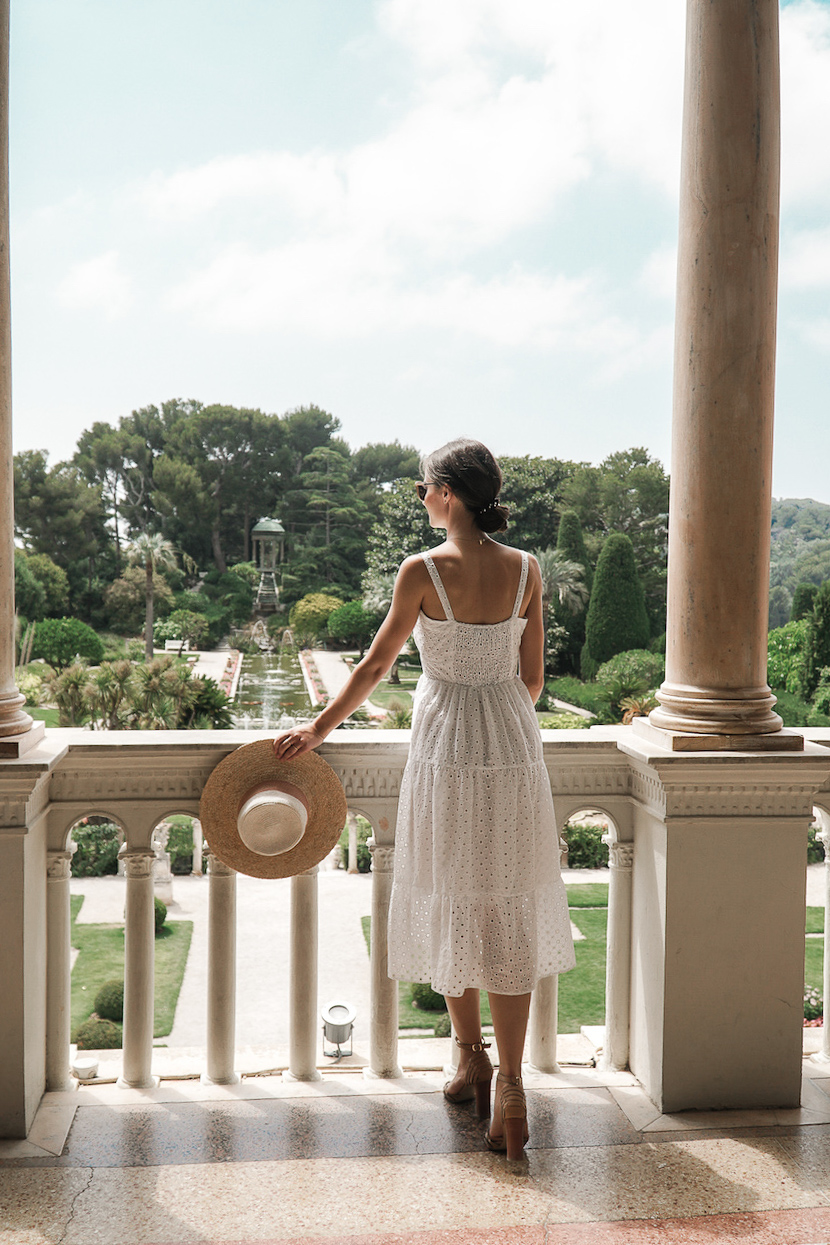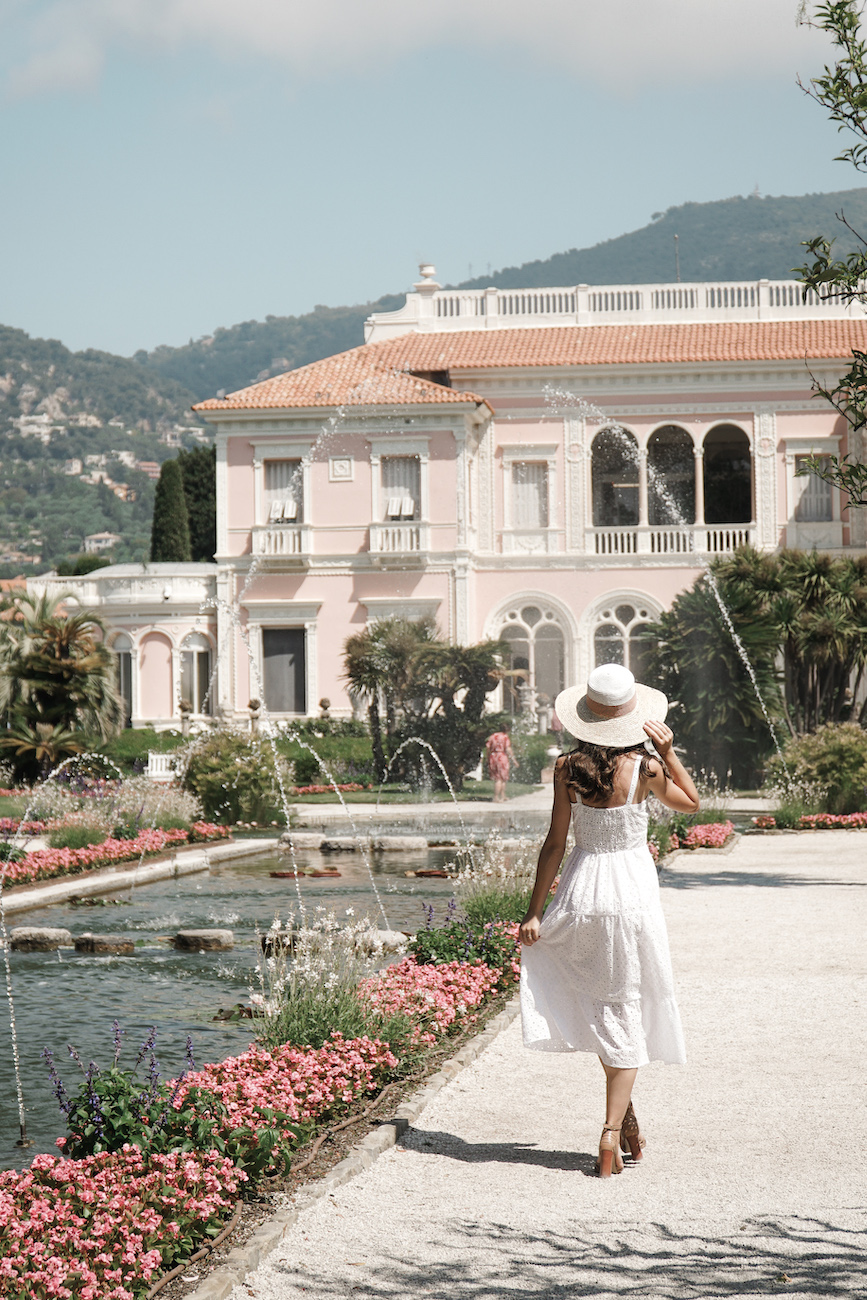 With much love,
Teresa