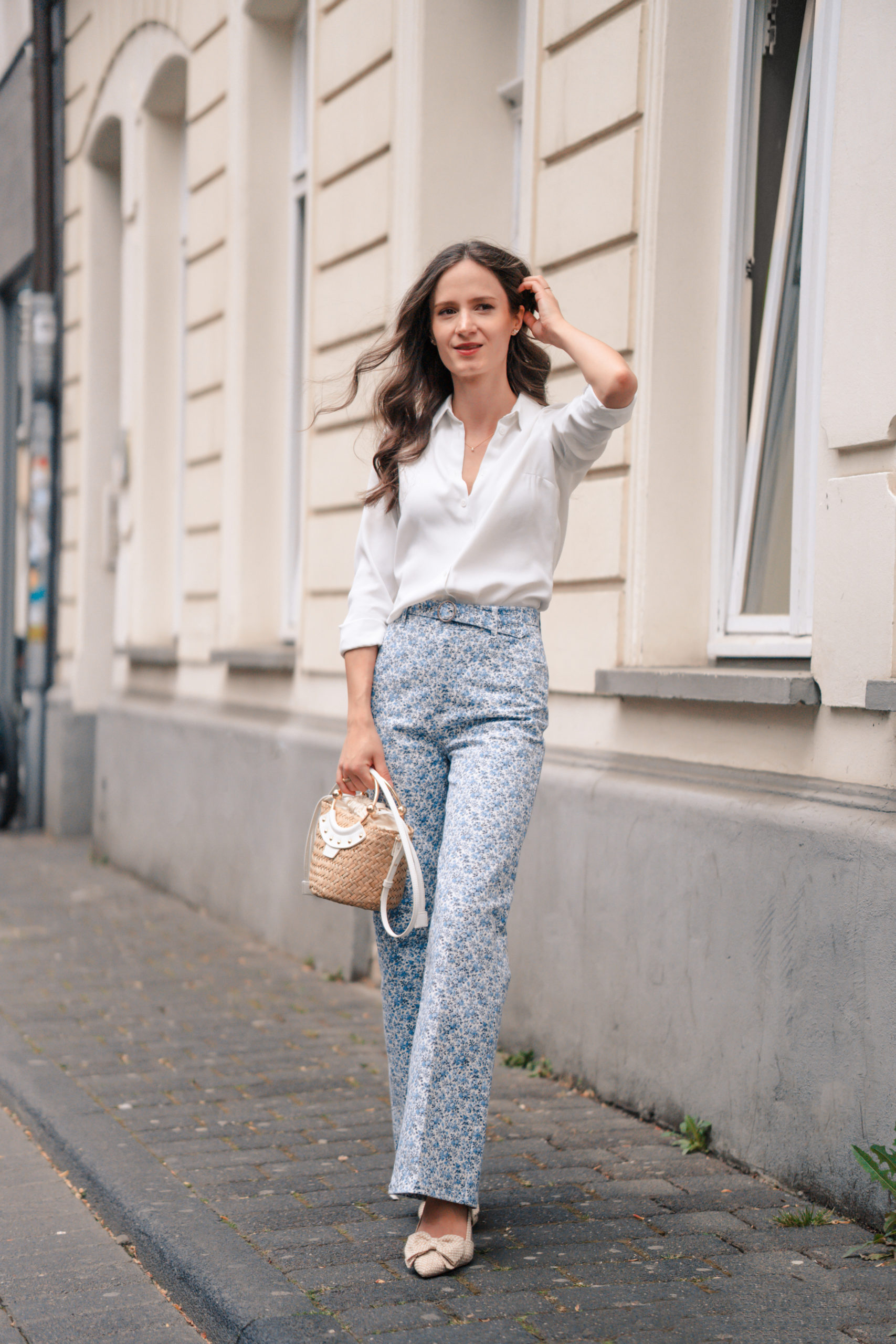 You know I love spring and I adore floral dresses – especially at this time of the year. And while this couldn't be more true this year again, I decided to interpret the wardrobe staple differently for 2022. Florals for spring come in different styles and this time I combined the floral pattern with another trend: the flared jeans.
---
Shop the look:

---
The comeback of flared jeans in 2022
Flared jeans are inextricably linked to the fashion styles in the 70s. And all too well I remember my teenage years in the early 2000s, when flares were the absolute fashion must have in every wardrobe. While in the last decades we got used to wearing skinny jeans, flared jeans – I have to admit – at first weren't a fashion trend I would have worn right away. But now the jeans cut is making a big comeback in 2022 and I am won over by the trend – for a good reason.
The hourglass-silhouette: Why flared jeans are figure-flattering for all body types
Just take a look at how figure-flattering the trendy jeans are for every silhouette. This is due to their characteristic shape. Because of the wide leg at the bottom and the narrow cut around the thighs they have an amazing leg-lengthening effect. For more curvy hips, choose some pairs with an extra-wide leg for a slimming effect. If you have more narrow hips like me, go with slightly slimmer legs. This way, you can add some extra curves to your silhouette!
But a fashion trend wouldn't be a fashion trend if it didn't change from time to time. In 2022 flares may also sit a little looser on the thighs than we are used to from the classic models. This makes them extra comfortable!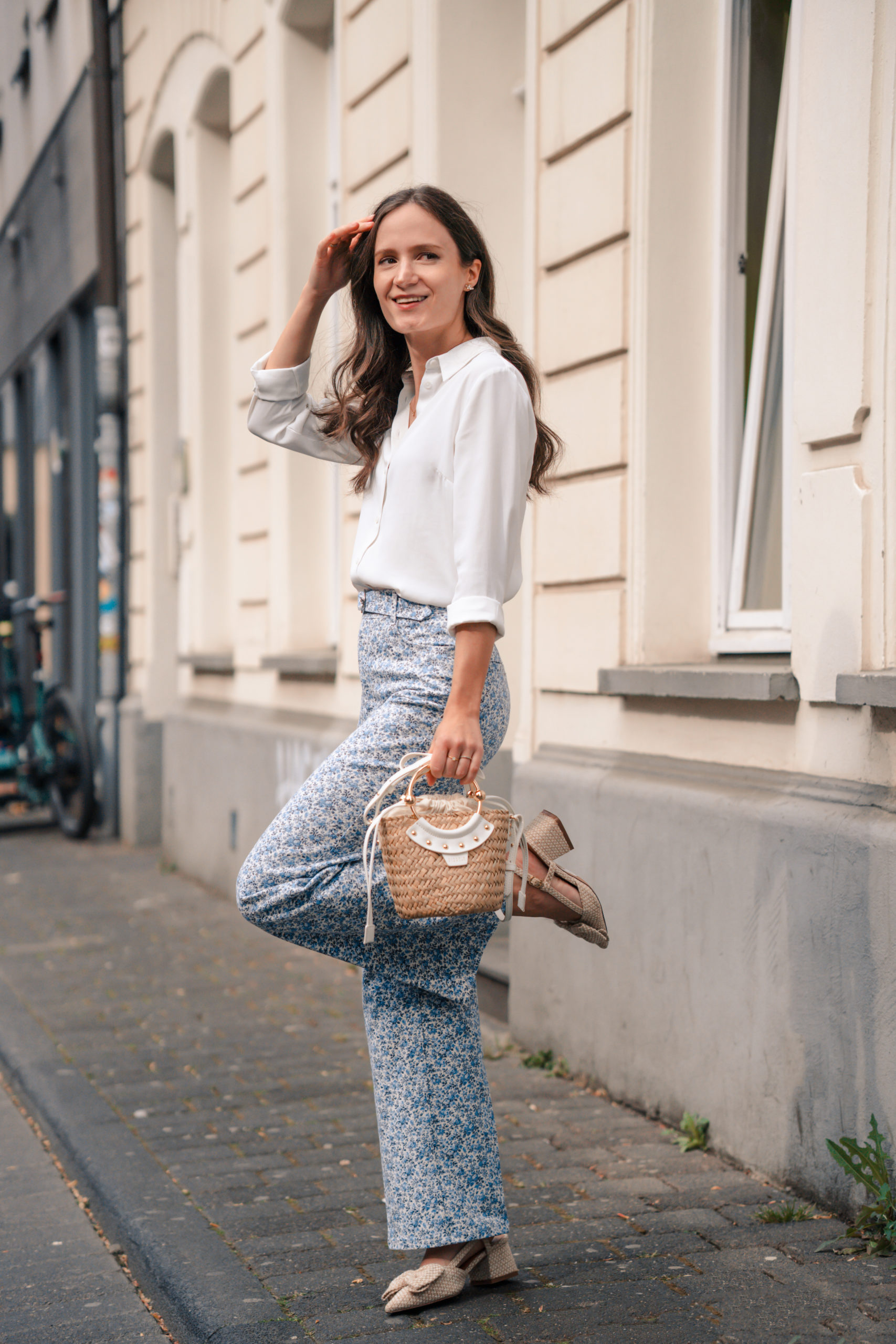 ---
Shop different flared styles:

---
A jeans trend you can count on in 2022: Flared jeans fit in every season!
Flared jeans are a fashion trend that I'm happy to see in 2022, because it simply fits every season. Combined with boots in the colder months, flats in spring or fun high-heeled sandals in summer – wide-legged trousers can be worn all year around. Depending on the size of the flare, maybe only the tip of your shoe will be shown – creating a subtle eye-catcher. If you want to show off your shoe a little more, go for the flared jeans with a split hem or a cropped version!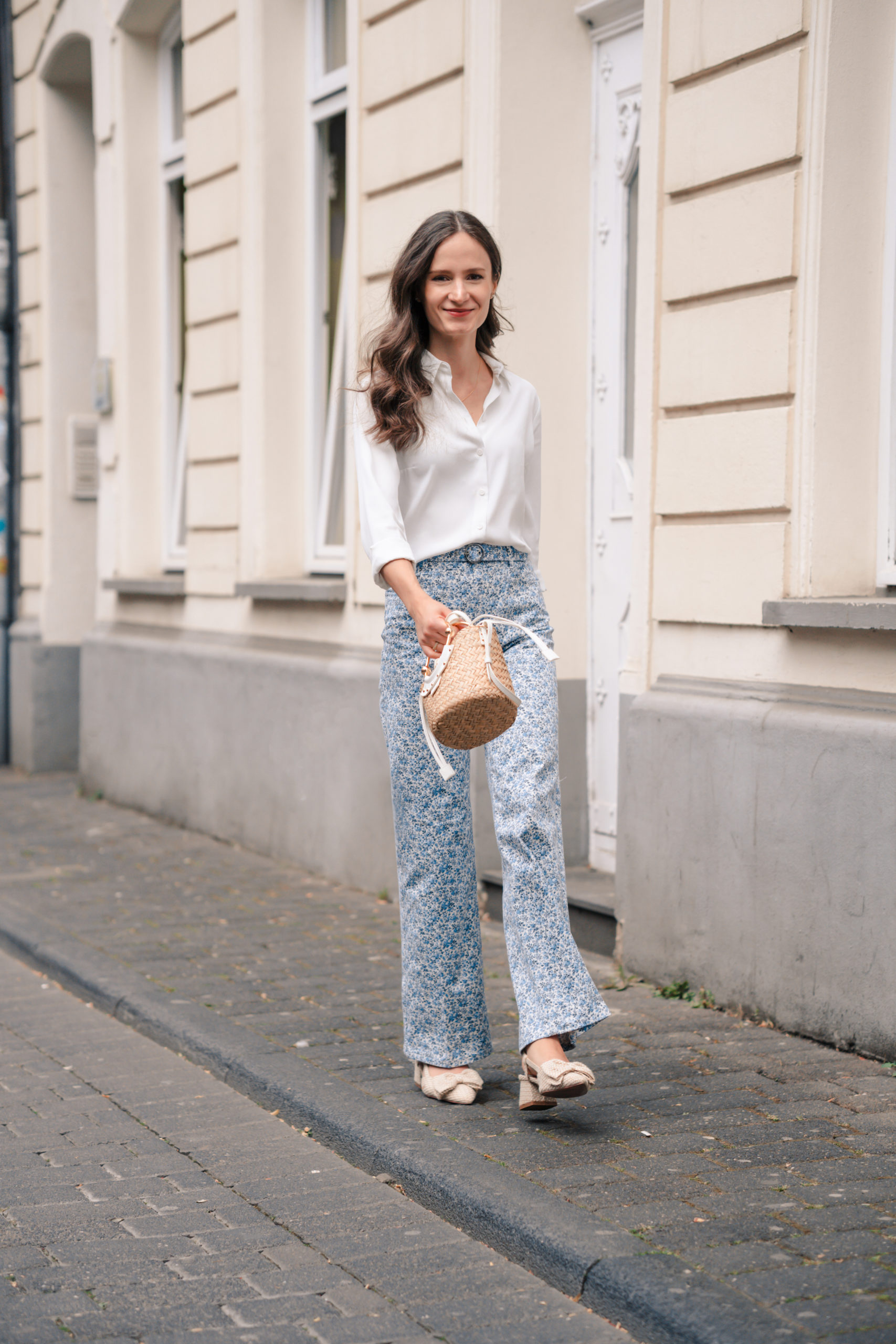 How to style flared jeans in spring and summer 2022
For the ultimate retro 70s style, I combined a casual shirt blouse with my floral flared jeans from & Other Stories. As the floral pattern on the trousers is a statement for itself, it' best to keep it simple on the top. To give the look an additional spring and summer vibe and a little eye catching moment, I styled it with raffia slingback heels (similar here and here).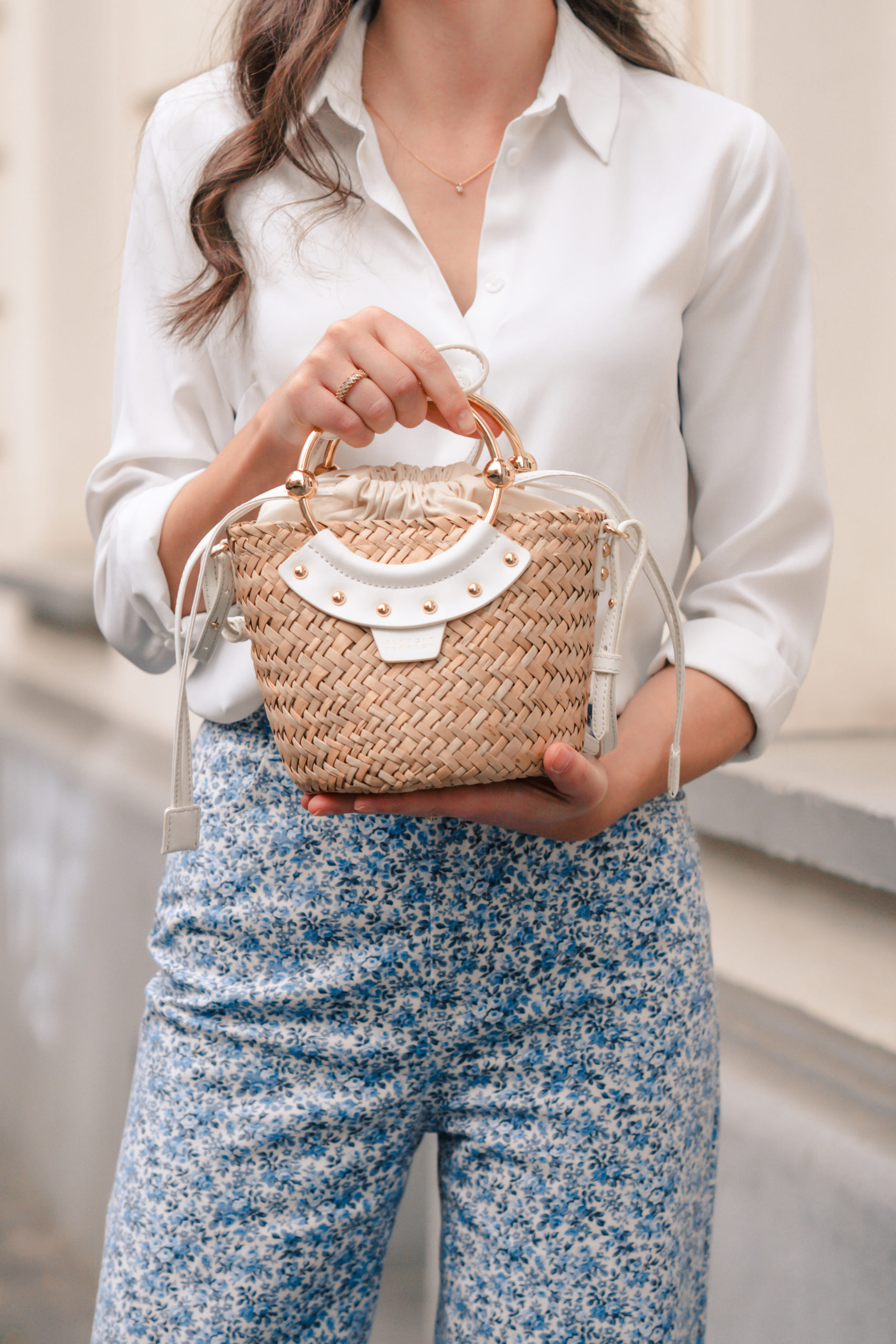 Another favorite accessory I'll wear all spring and summer is the small Claudie Pierlot wicker basket bag. With its golden details, leather inserts and versatility to wear it makes the perfect companion during the warmer months; whether styled casually over the shoulder or as a top handle bag to more formal looks.
---
Shop the most beautiful wicker basket bags for spring and summer:

---
With much love,
Teresa